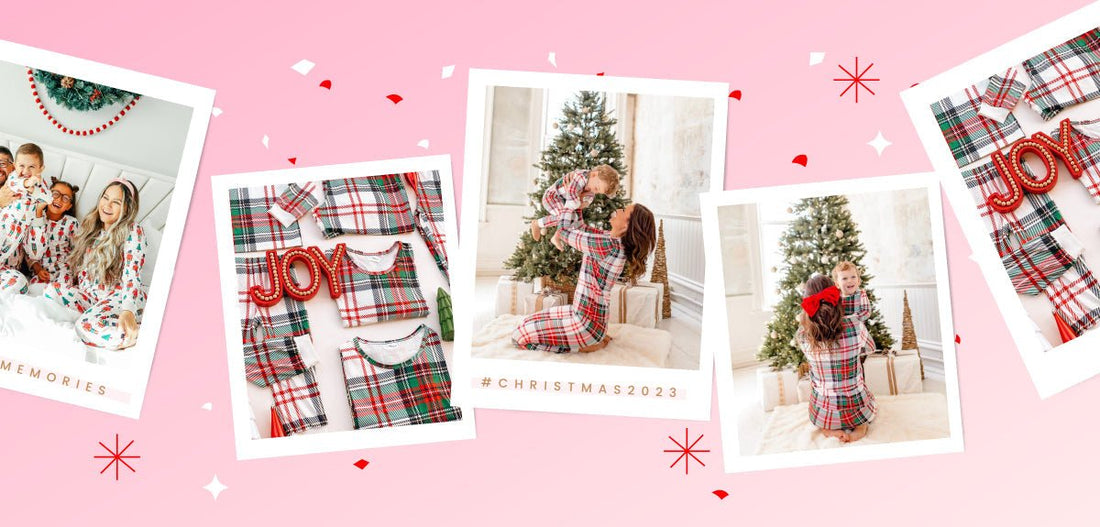 The Ultimate Holiday Family Pajamas Guide by LittleMiaBella
Holiday Family Pajamas
The holiday season is all about spending time with your family and having fun together. Whether you're munching on your favorite cookies or sharing a laugh, there's nothing like creating special memories with your loved ones. One way to do that is by starting a fun and heartwarming tradition of wearing matching Holiday Family Pajamas! Not only is it a great photo opportunity, but it also adds an extra touch of coziness and togetherness to your holiday celebrations.
But with so many options available, choosing the perfect Holiday family pajamas can be a daunting task. Here are some tips to help you select the ideal ones for you and your family:
Choose a Theme:Whether it's a classic plaid pattern or a whimsical holiday print, selecting a theme will make your Holiday Family Pajamas photos even more special. Make sure to involve the whole family in the decision-making process to ensure everyone is excited about the chosen theme.
Consider the material:It's important to look for fabrics that are soft and comfortable for your Holiday Family Pajamas. Remember that different people may have specific preferences regarding fabric types.
Get the Right Size:It's essential to get the right size for each family member to ensure maximum comfort. Keep in mind that some Holiday Family Pajamas sets may run small or large, so it's always a good idea to check our size chart before buying.
Mix and Match:If you're having trouble finding matching sets for the whole family, consider mixing and matching different styles and colors. This can add a unique and playful element to your holiday family pajama tradition.
Don't forget any of your siblings!:During the holiday season, our stock runs out quickly, so it's crucial to remember all of your siblings. Make sure to purchase all the necessary Holiday Family pajamas so everyone can be a part of the holiday spirit. Don't leave anyone out!
By considering the material, theme and size, you can ensure that your family looks and feels great in their Holiday Family Pajamas.
Our ultimate Holiday Family Pajamas guide is designed to help you find the perfect Holiday PJs for a truly unforgettable time. We love them and think you will too!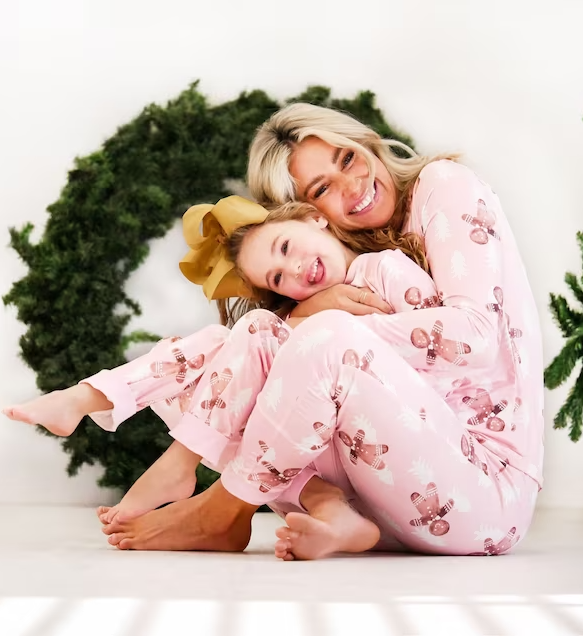 1.ADD SOME SWEETNESS TO YOUR HOLIDAYS WITH OUR MOMMY AND ME PAJAMAS
Imagine snuggling up by the fire with your little one, both wearing these cozy and adorable PJs. The gingerbread design and soft pastel colors are so charming and perfect for capturing that special holiday spirit. And of course, sipping on some hot cocoa together is a must! These pjs are not only designed for pink Christmas dreams, but they are also incredibly soft and fit true to size. Perfect for festive Christmas photos, Christmas day celebrations, or simply enjoying some quality time with your little one.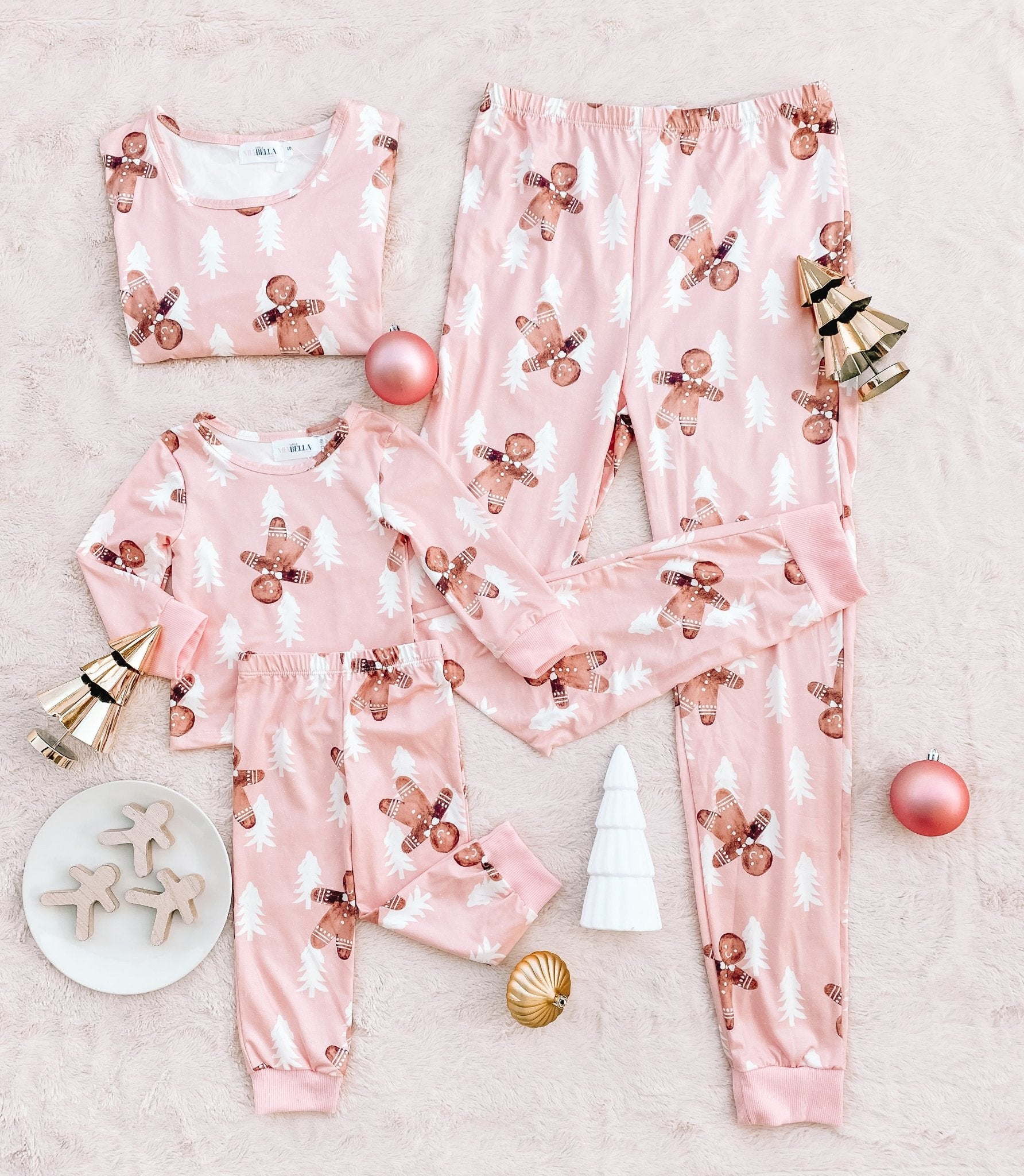 Gingerbread Man Matching Pajamas
Regular price
$36
Sale price
$28
(save $8)
Unit price
per
View full details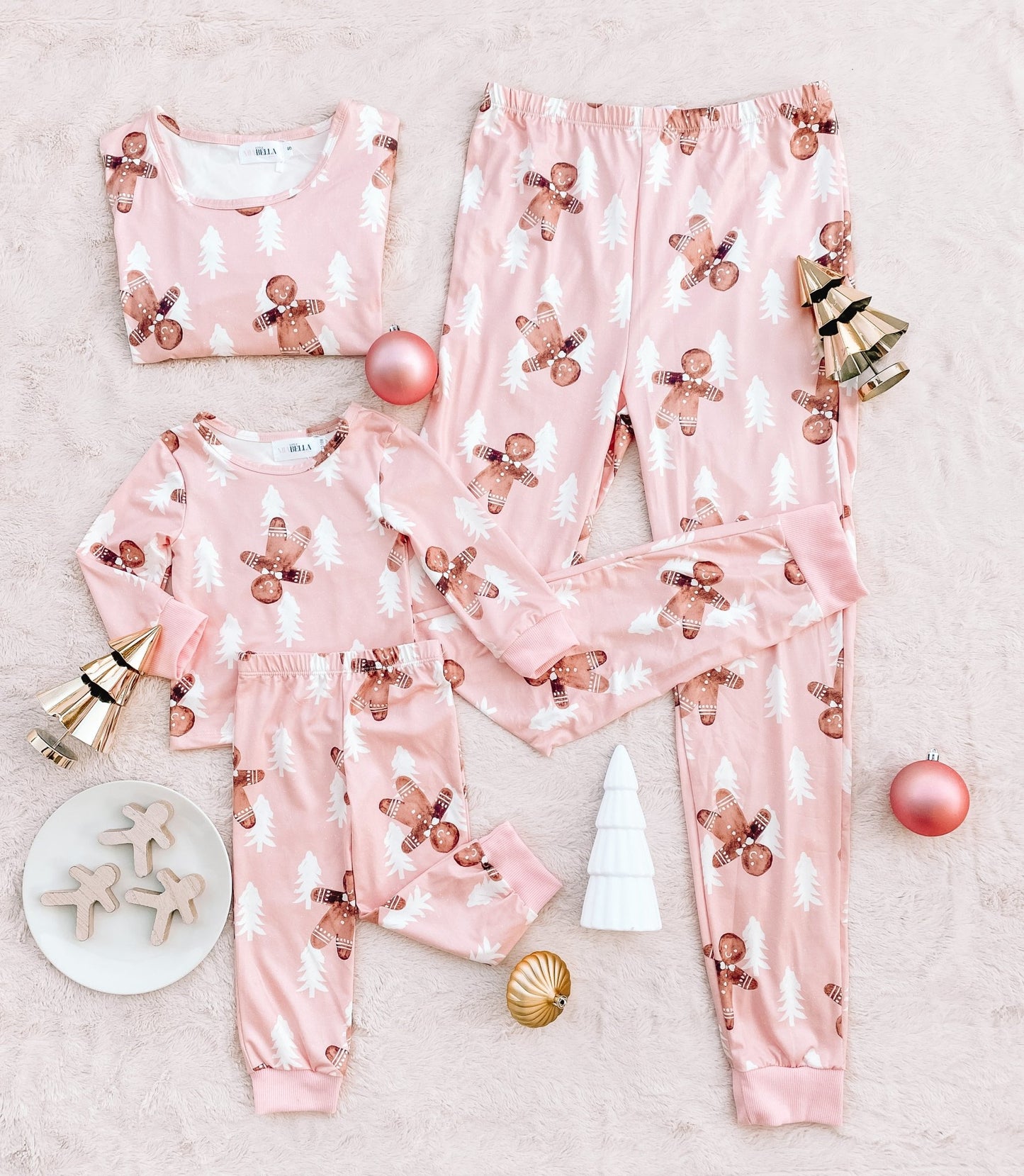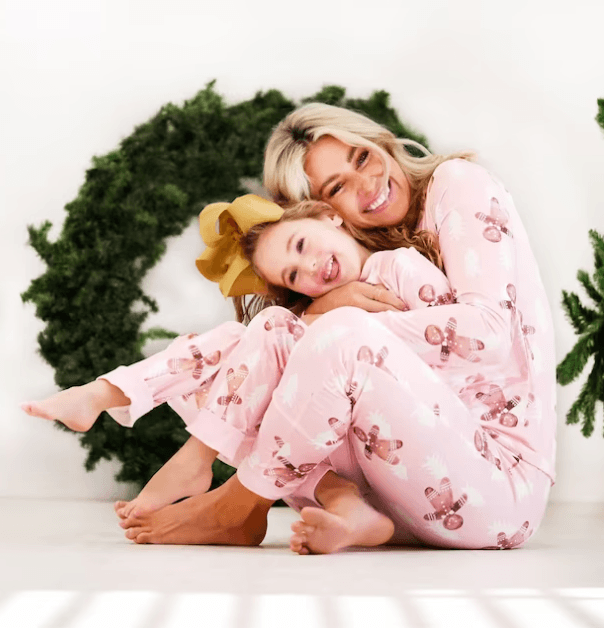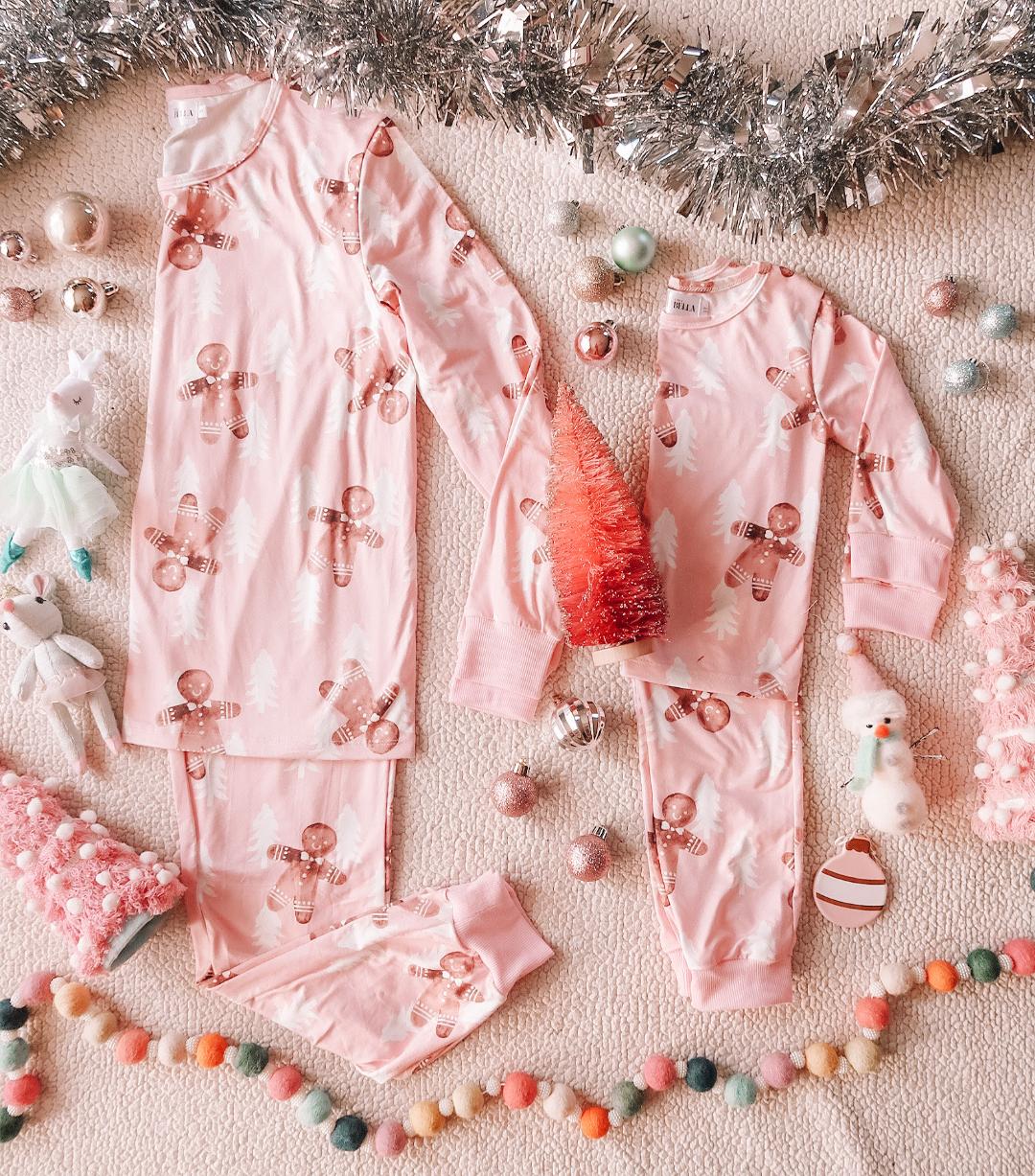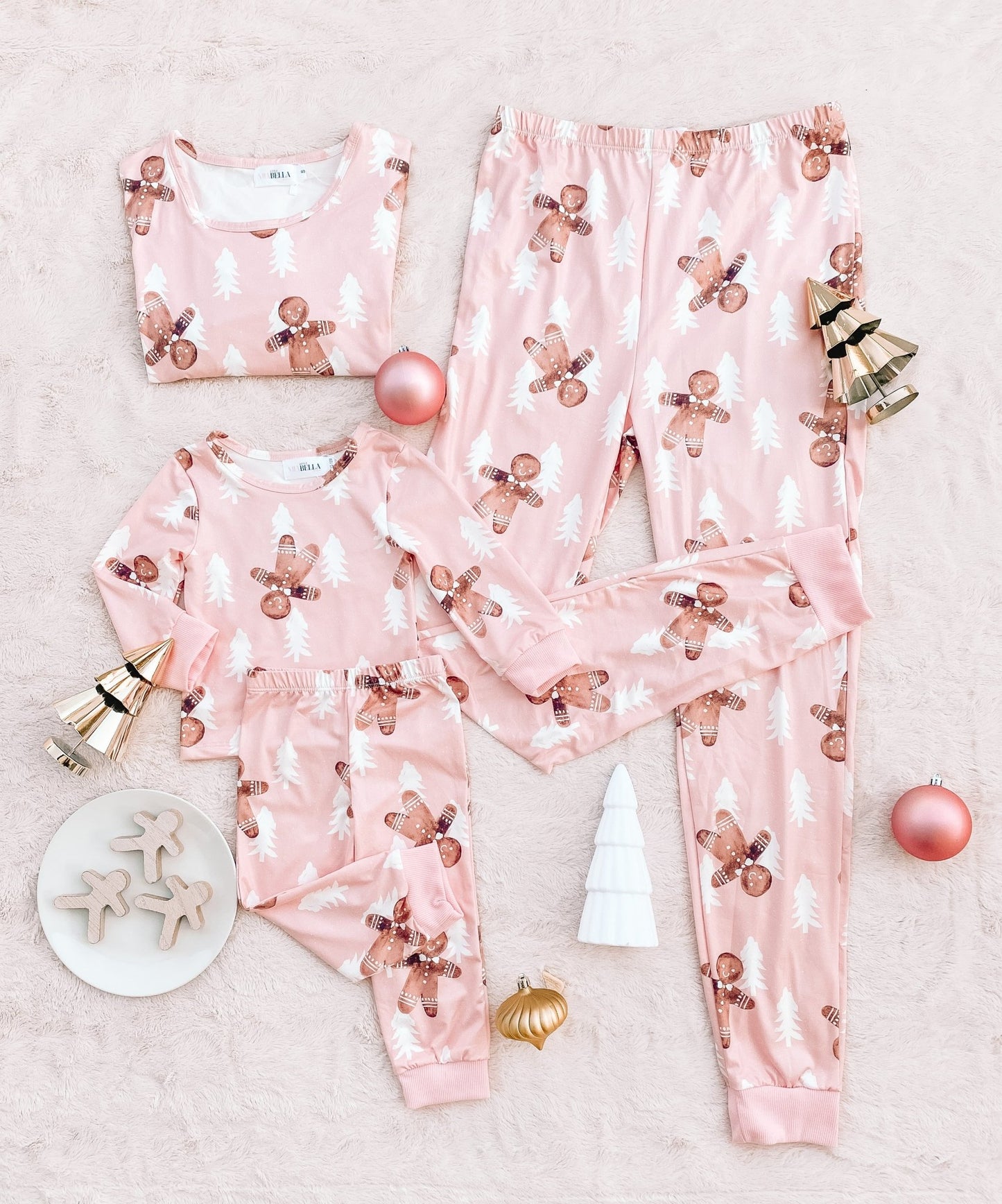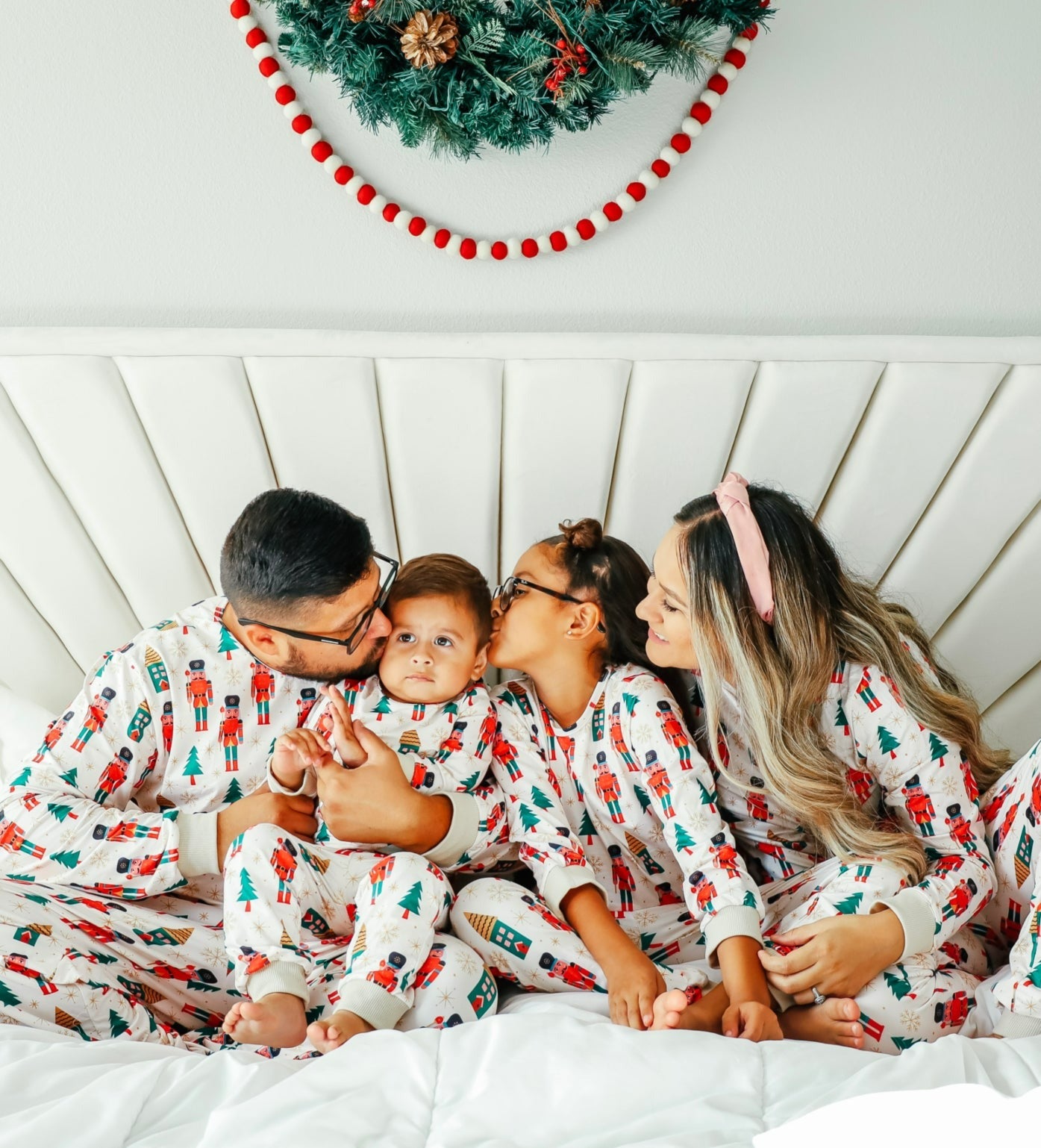 2. ALL-TIME FAMILY FAVORITE: HOLIDAY FAMILY PAJAMAS
Get ready to rock around the Christmas tree like never before with our Nutcracker Holiday family pajamas! You and your loved ones will look absolutely stunning in these bold and coordinated designs that are sure to make your holiday photos and gatherings unforgettable. The festive print screams Christmas Day and it's no surprise that it's an all-time best seller. Zoom in and check out the cute print - you won't be able to resist!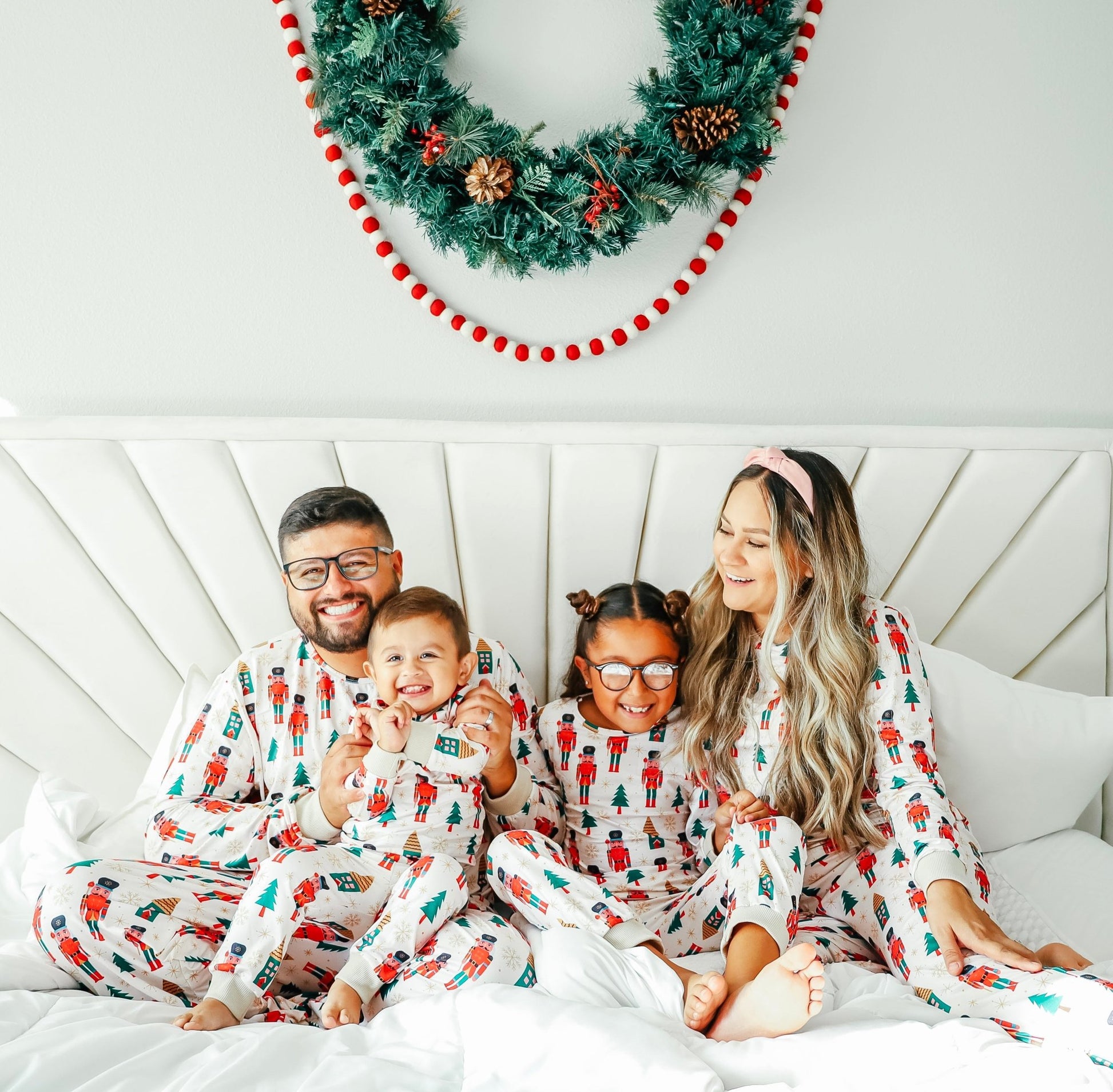 Christmas Family Matching Pajamas
Regular price
$49
Sale price
$38
(save $11)
Unit price
per
View full details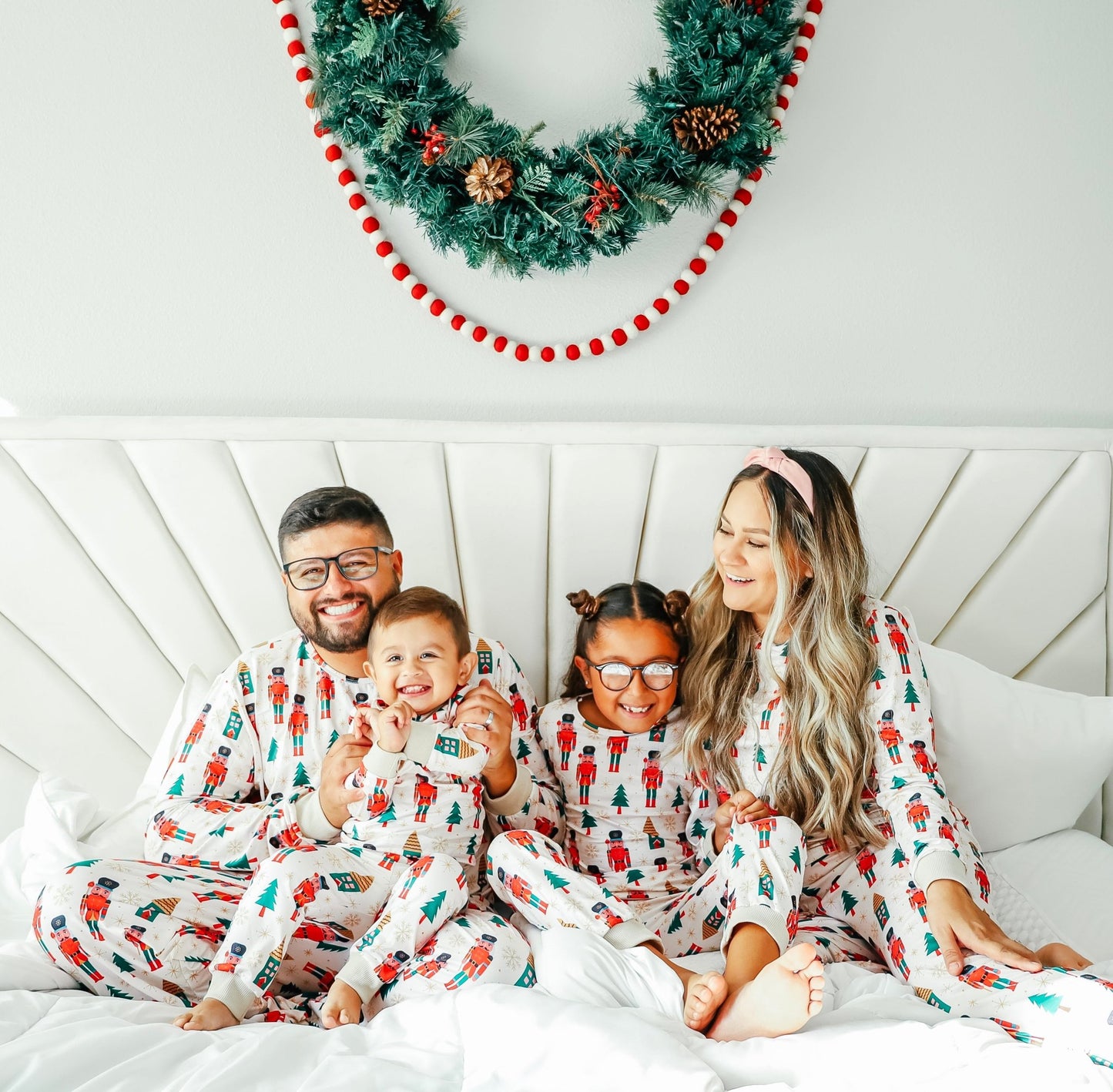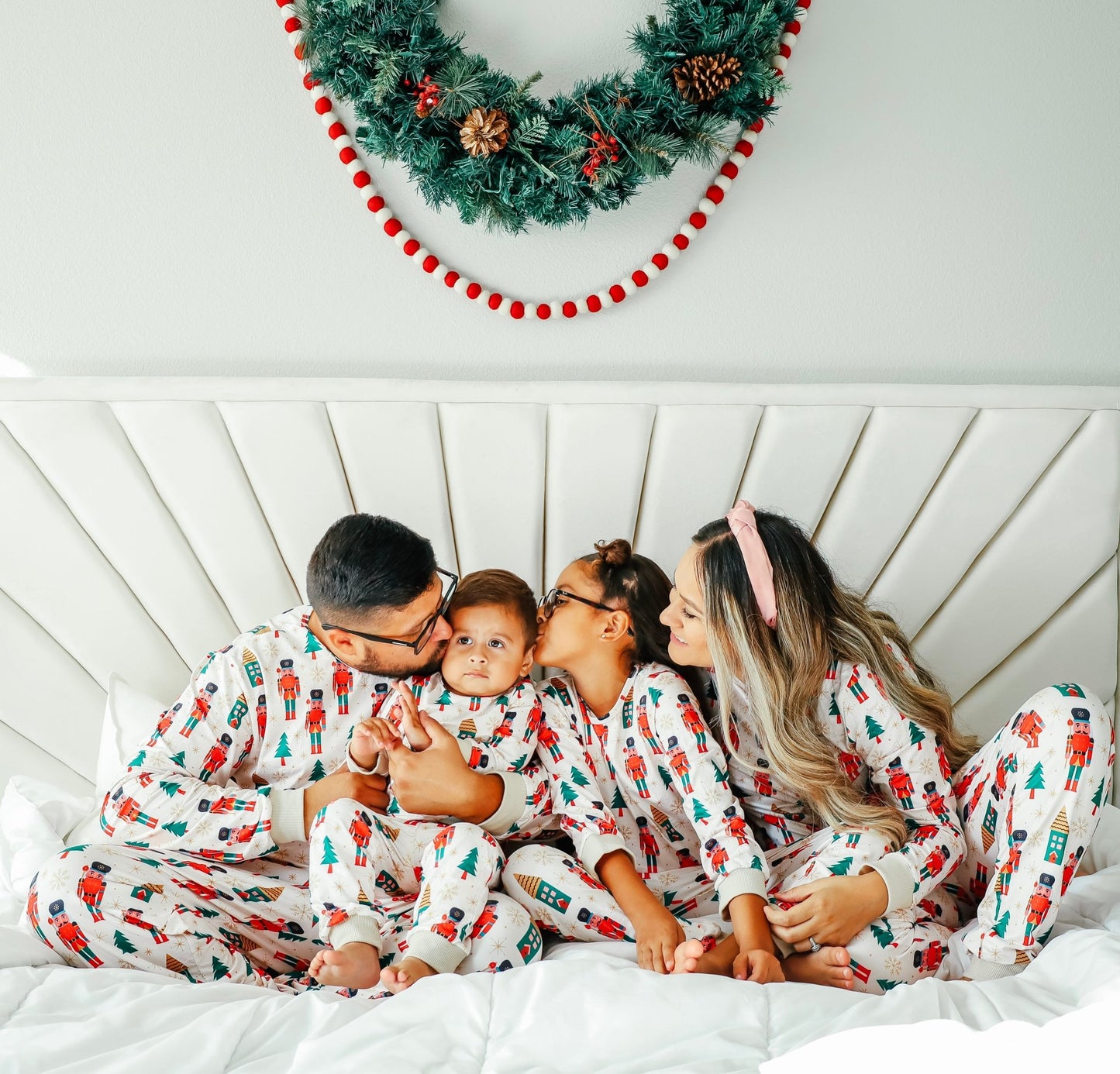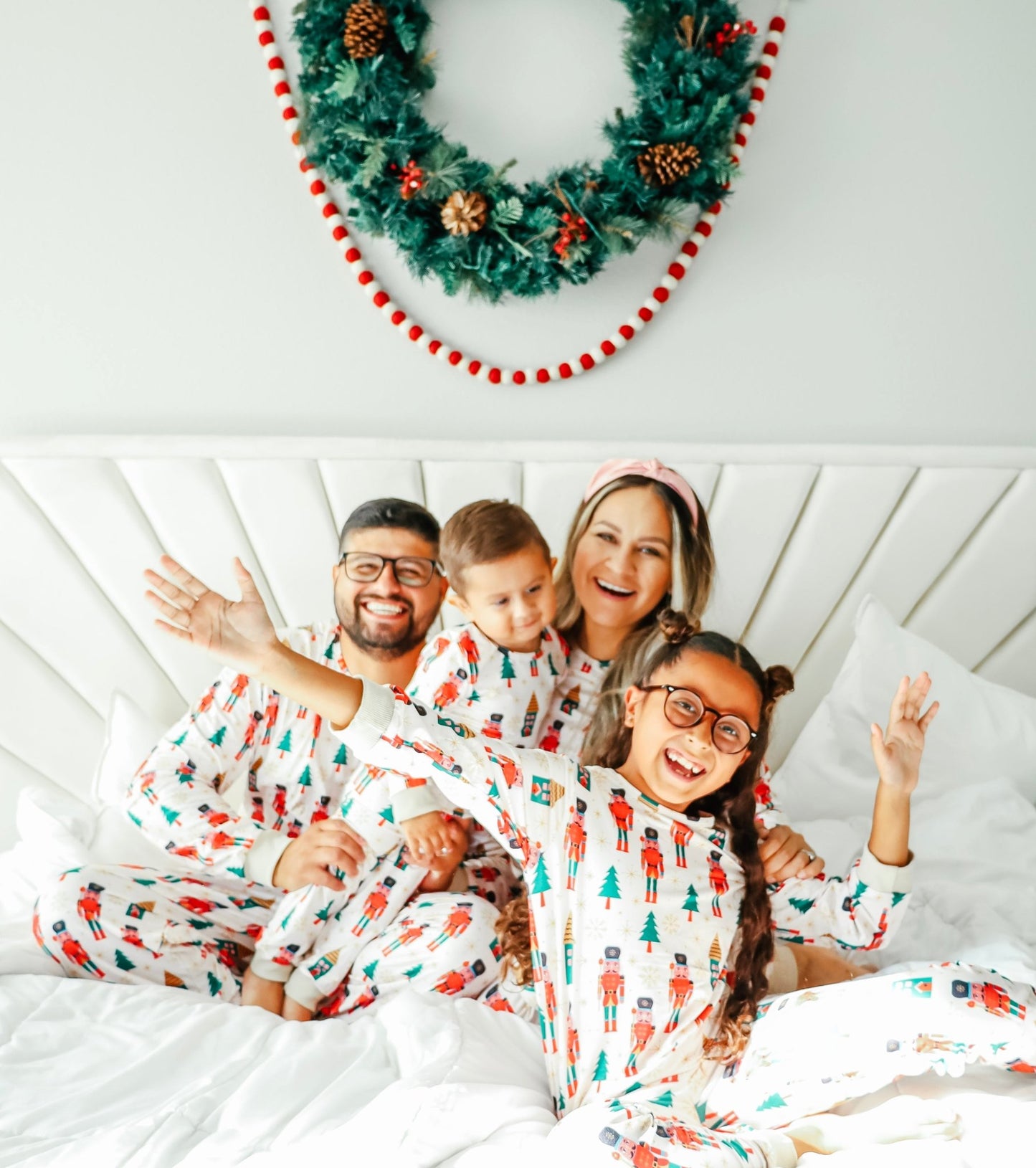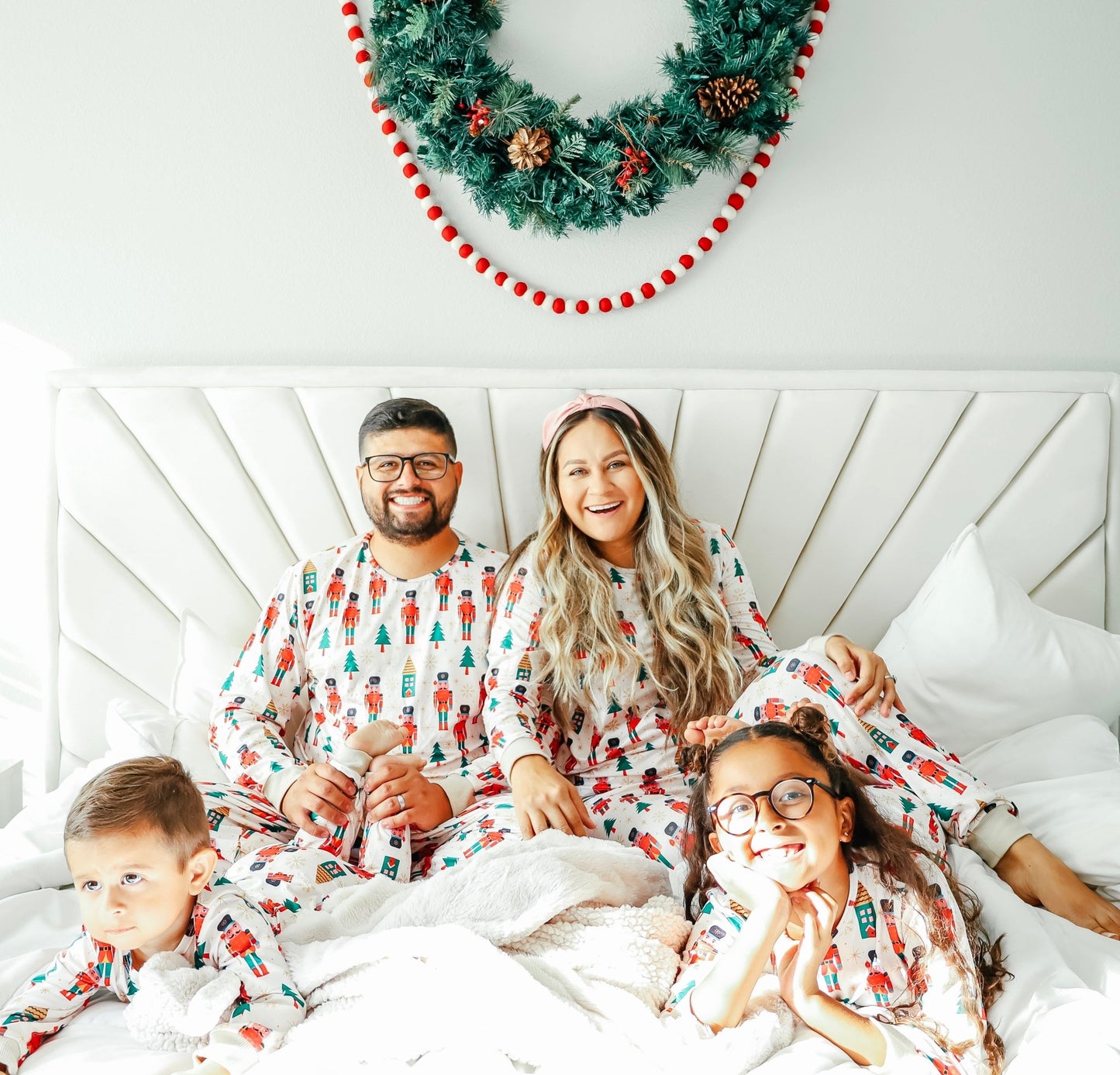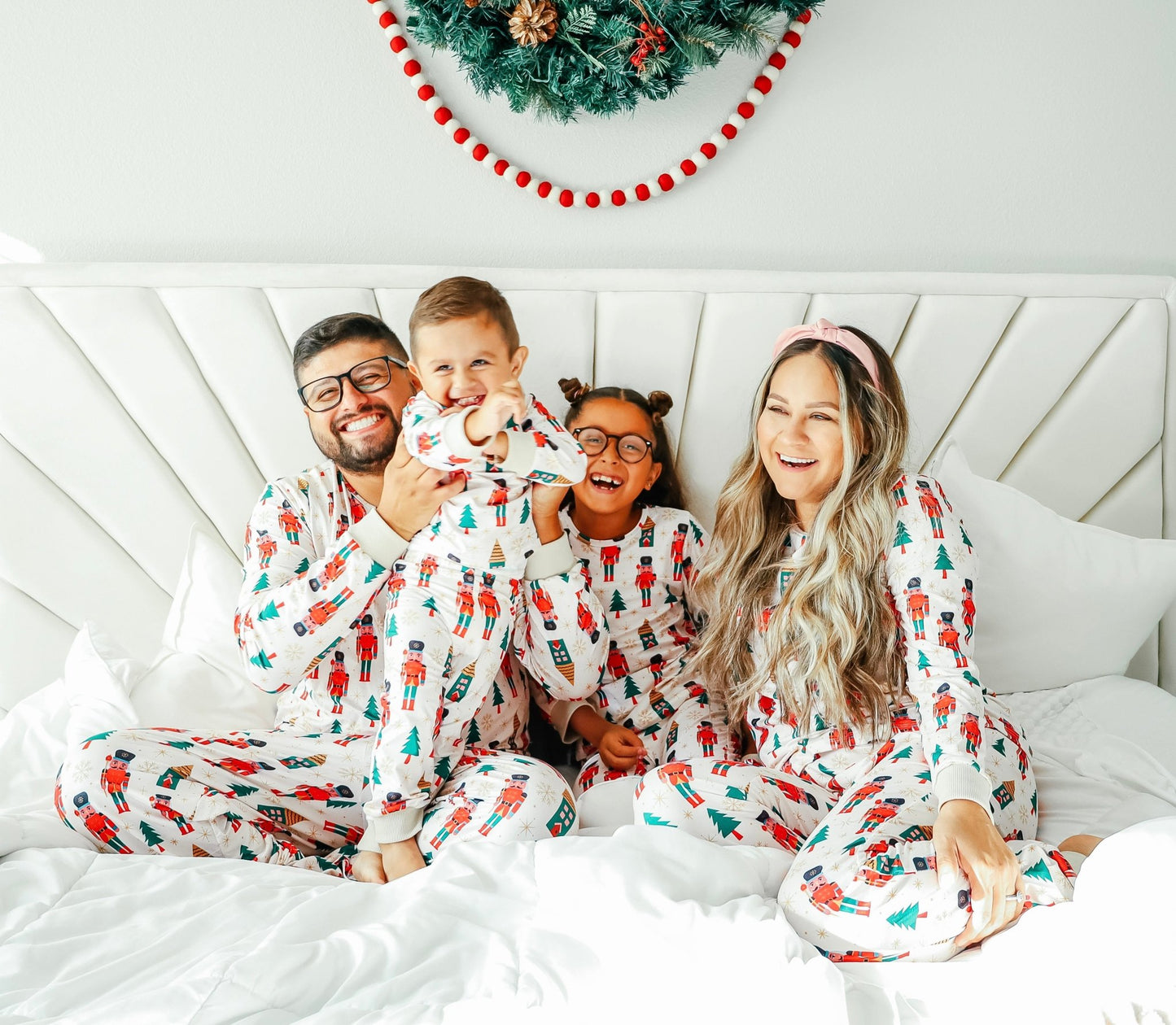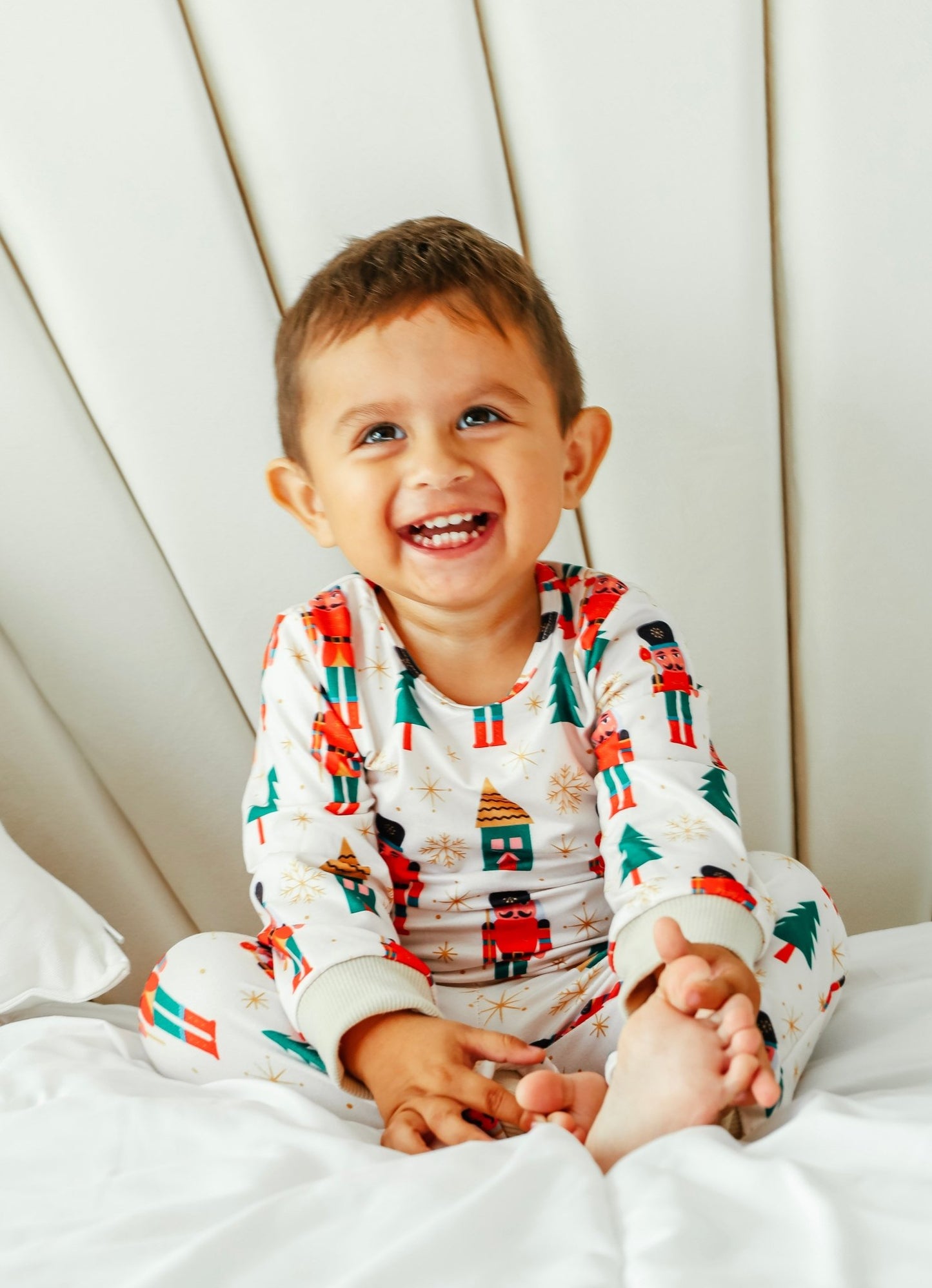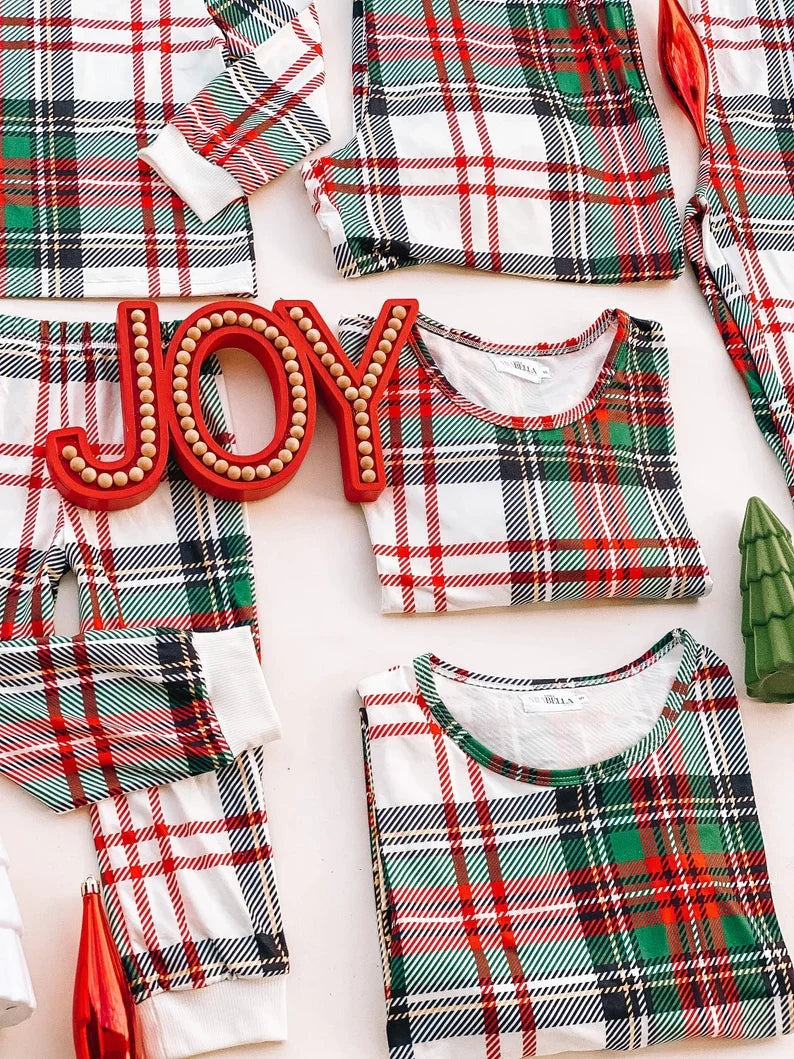 3. FAMILIES FAVORITE: TIMELESS PRINT HOLIDAY FAMILY PAJAMAS
Embrace the season with our versatile Holiday Family Pajamas. Whether you're lounging at home, taking family photos, or celebrating with loved ones, these pajamas are the perfect choice and sure enough one of our all time favorites! The festive design will have everyone radiating with holiday spirit and feeling closer than ever before. Plus, they're timeless so you can wear them for years to come. It's the perfect way to match with your entire family.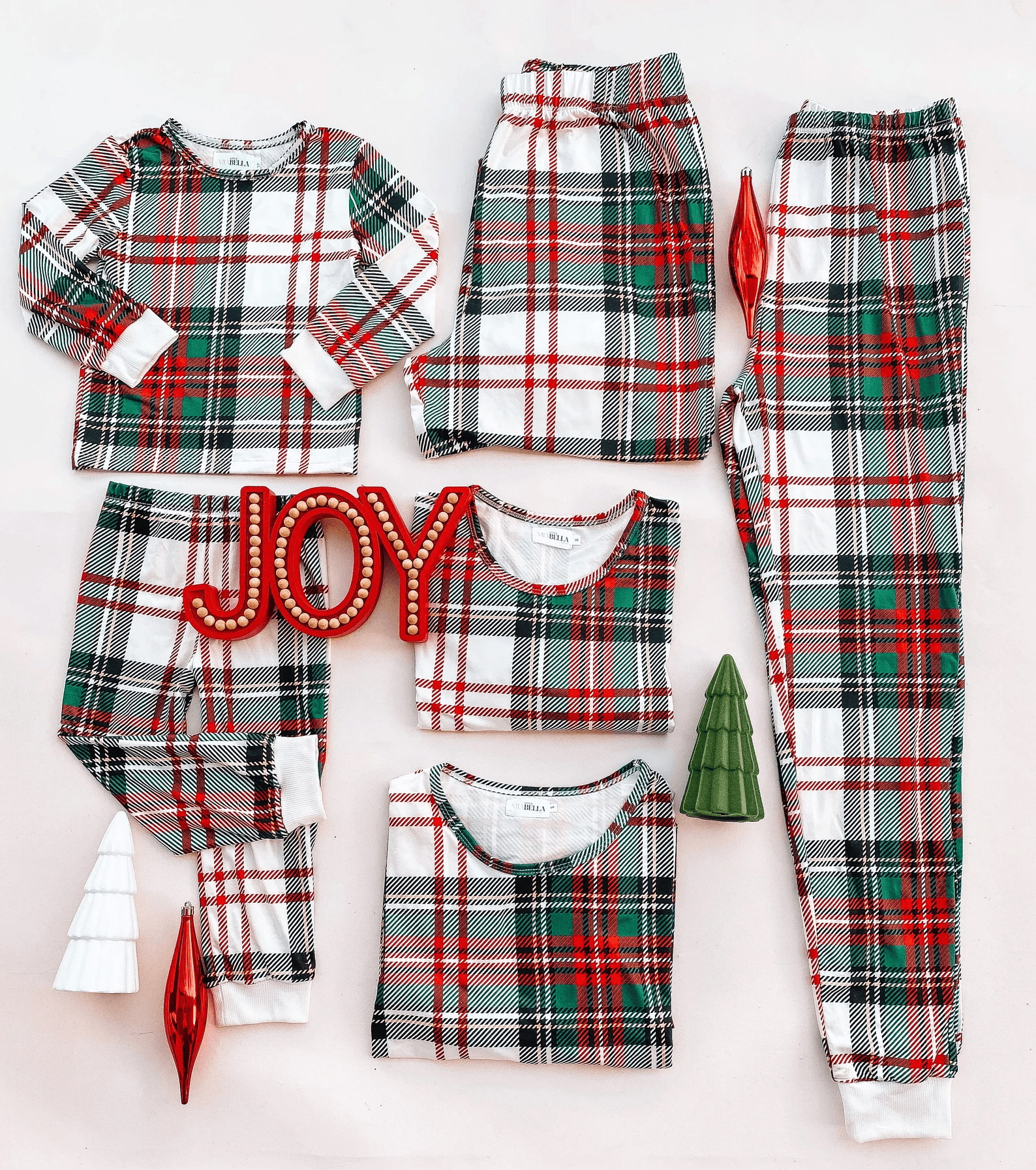 Holiday Family Matching Pajamas
Regular price
$49
Sale price
$38
(save $11)
Unit price
per
View full details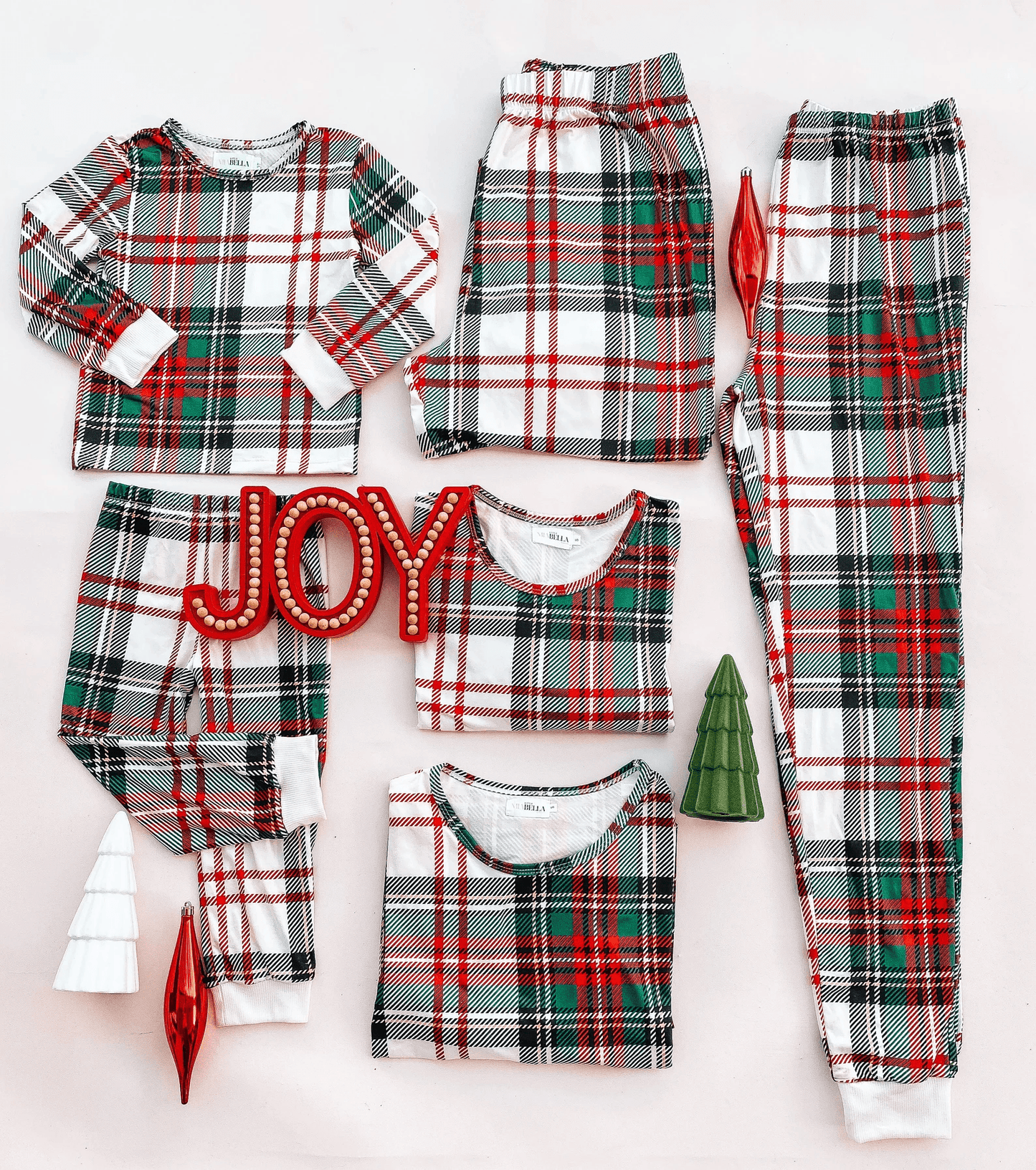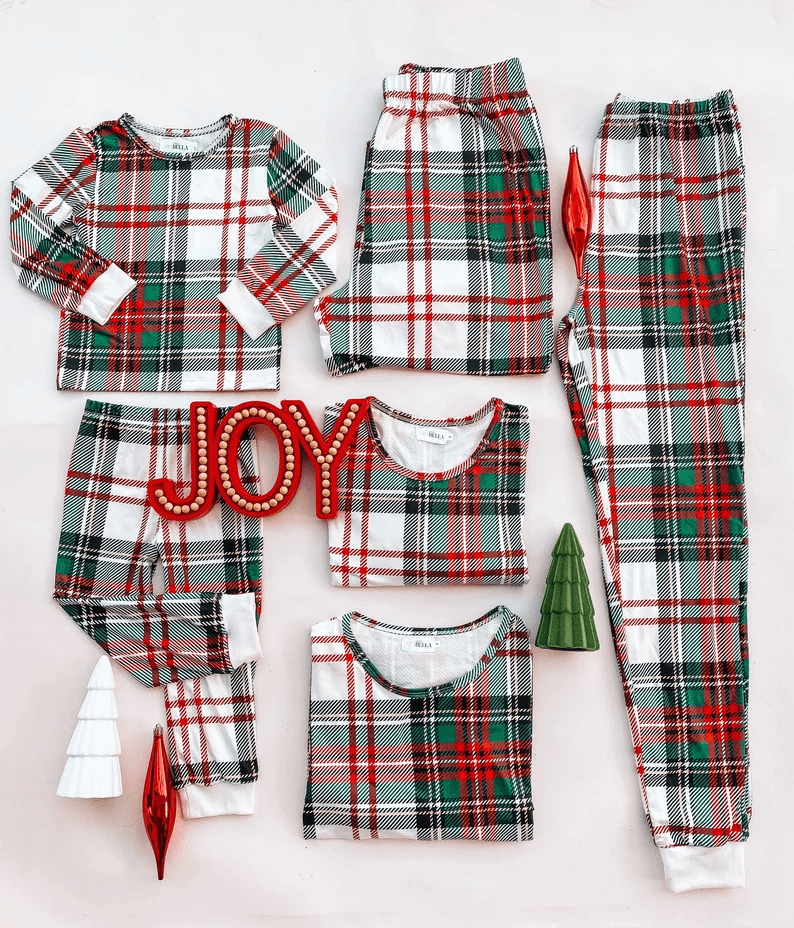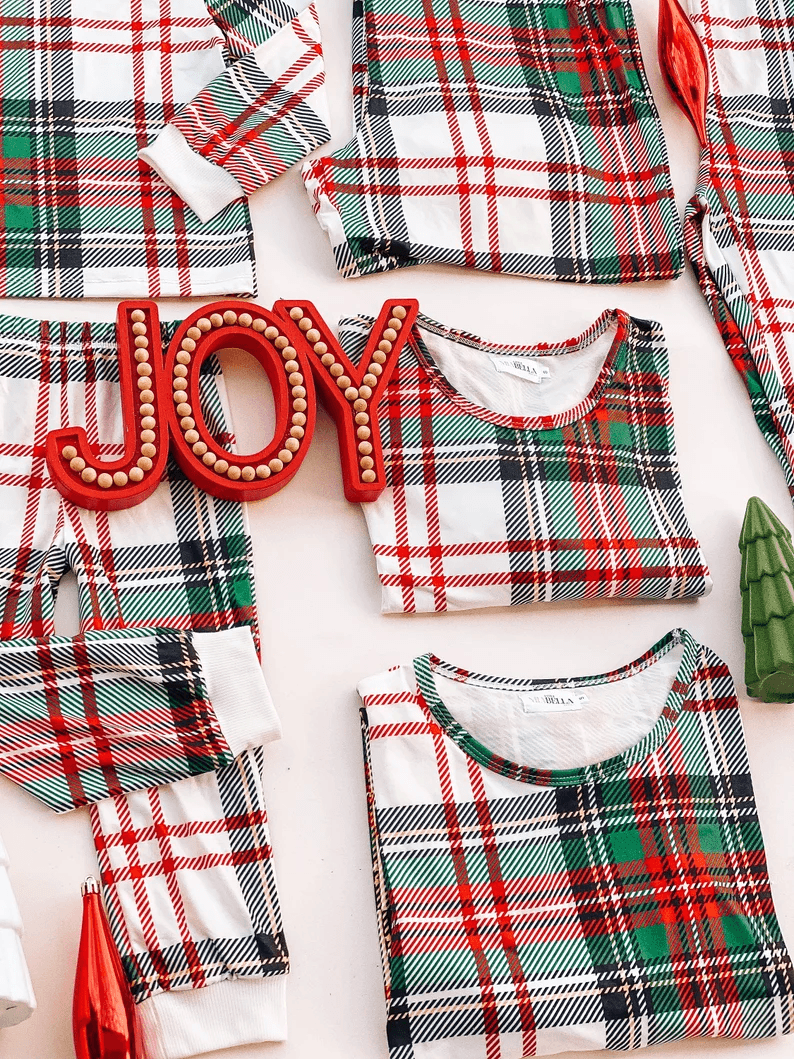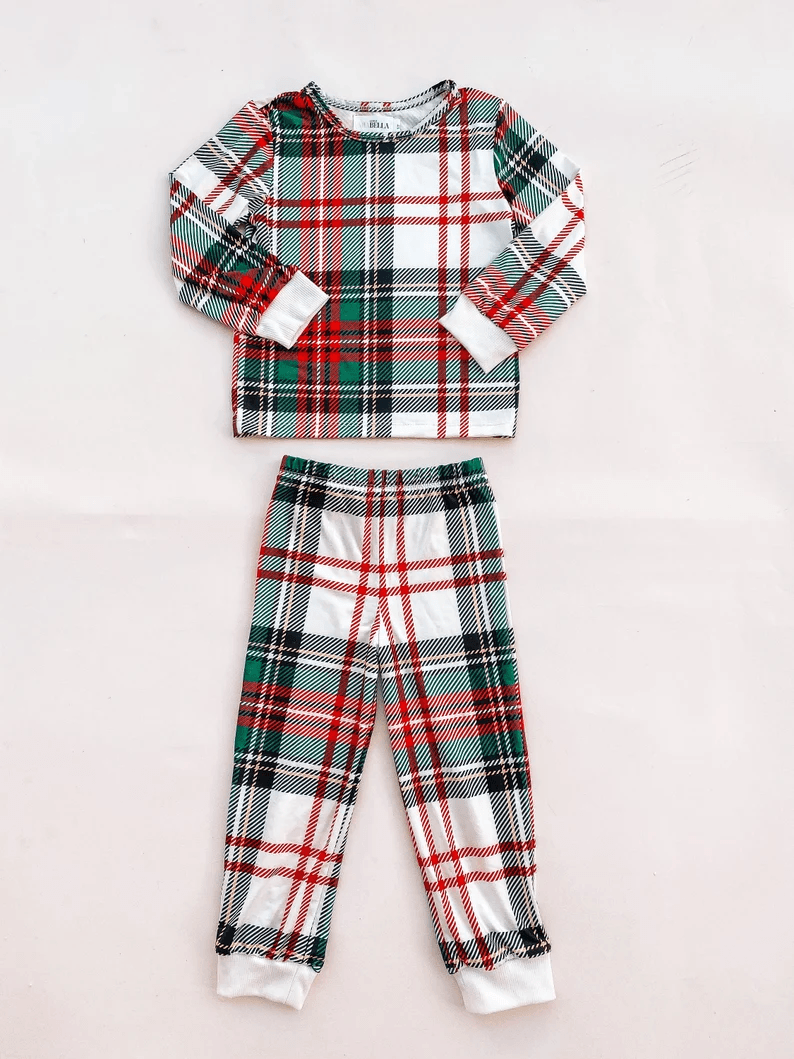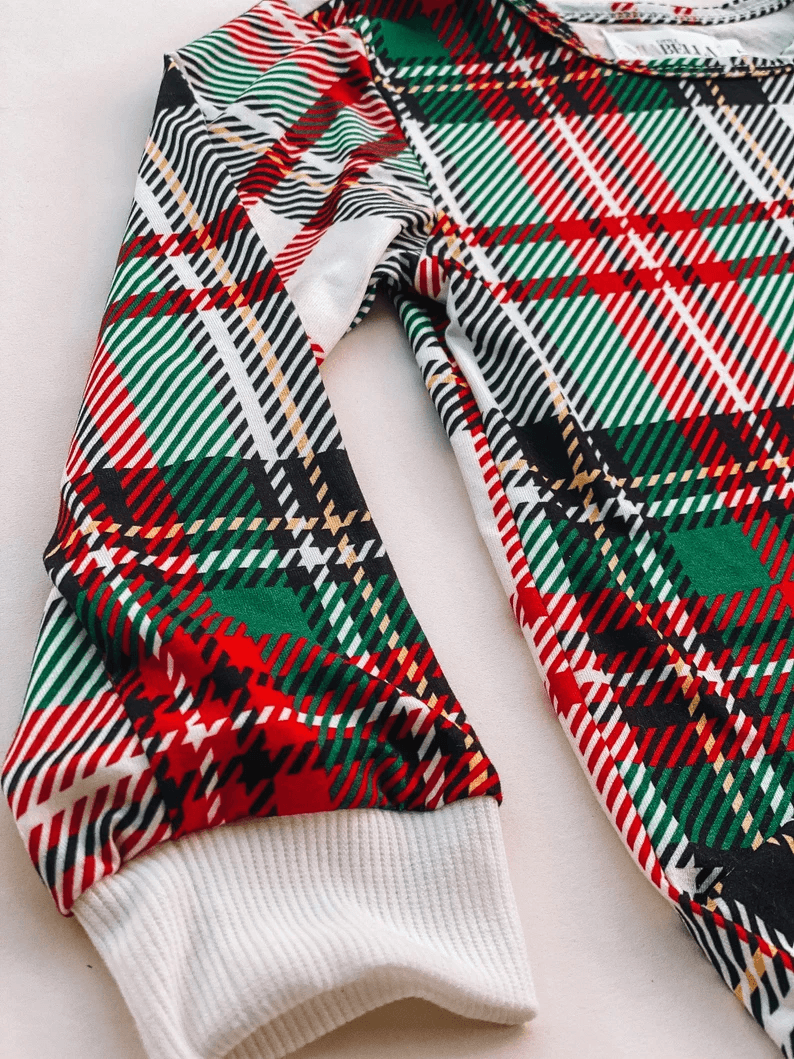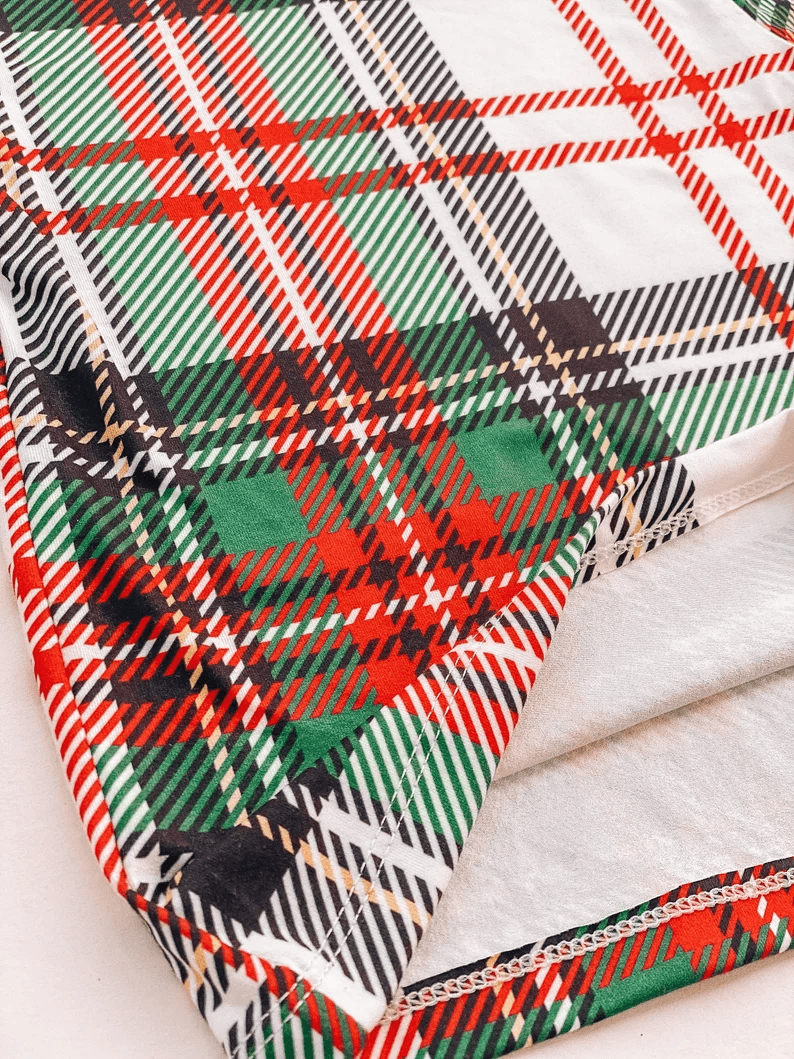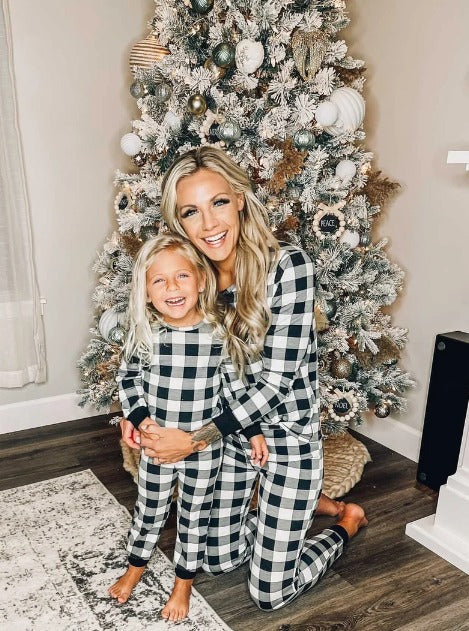 4. PLAID HOLIDAY FAMILY PAJAMAS THAT NEVER GO OUT OF FASHION
Celebrate in style with this Holiday plaid mommy and me pajamas that will never go out of fashion. Not only will you look stylish, but you'll also be sharing a special bond with your little one as you both slip into these coordinating pajama sets. Capture the essence of your bond and create lasting memories with these timeless pajamas.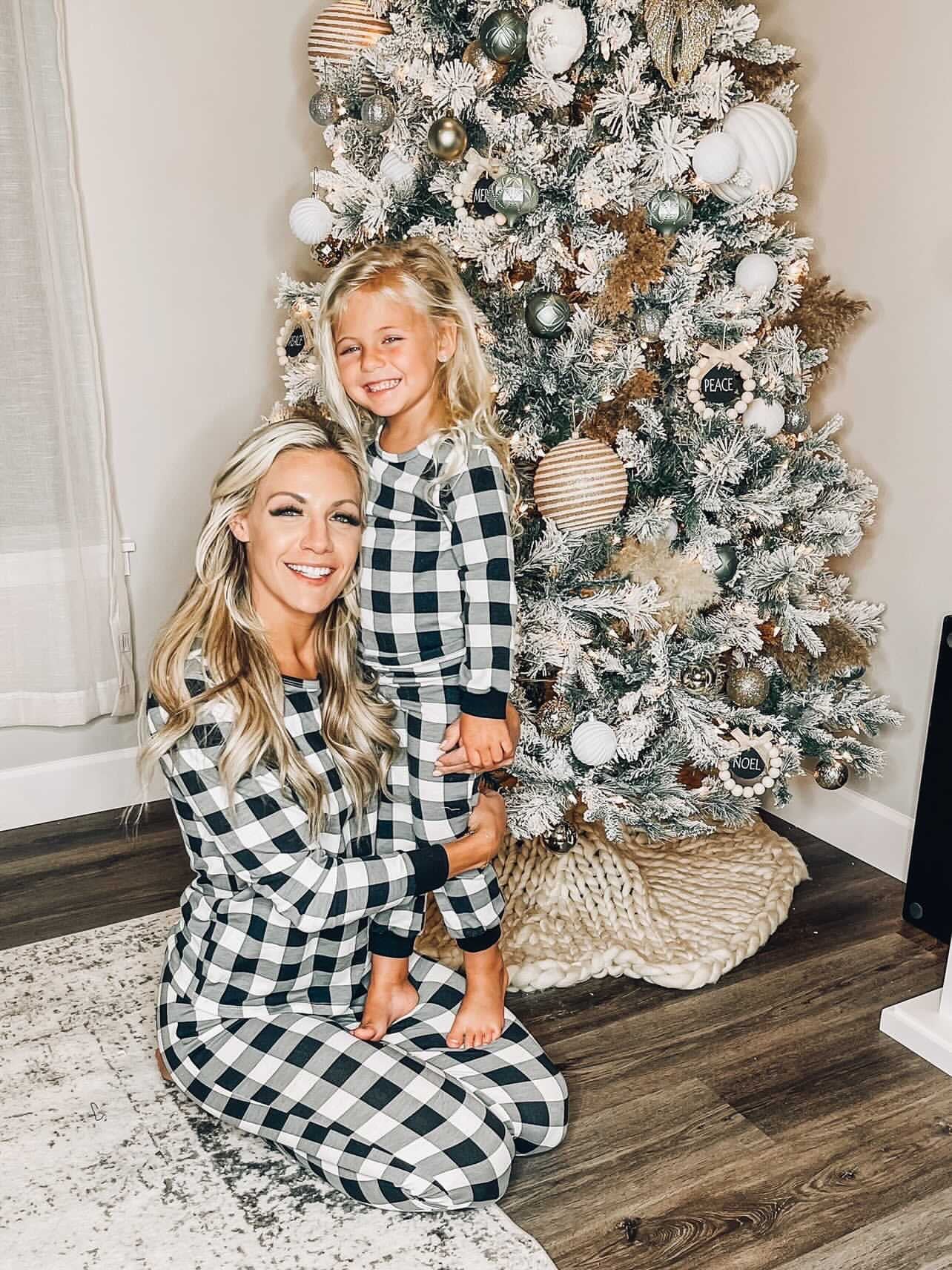 Plaid Mommy & Me pajamas
Regular price
$39
Sale price
$27
(save $12)
Unit price
per
View full details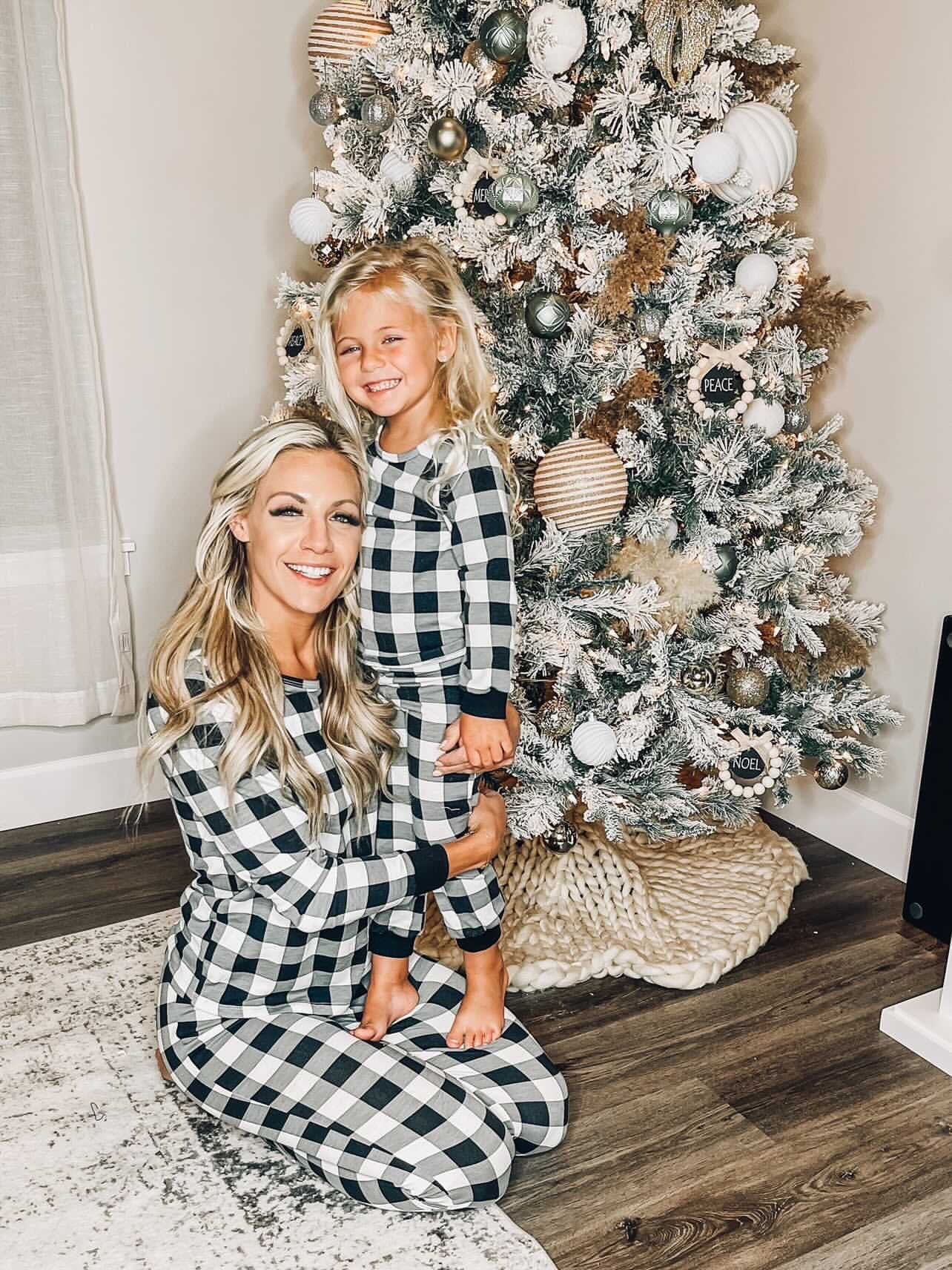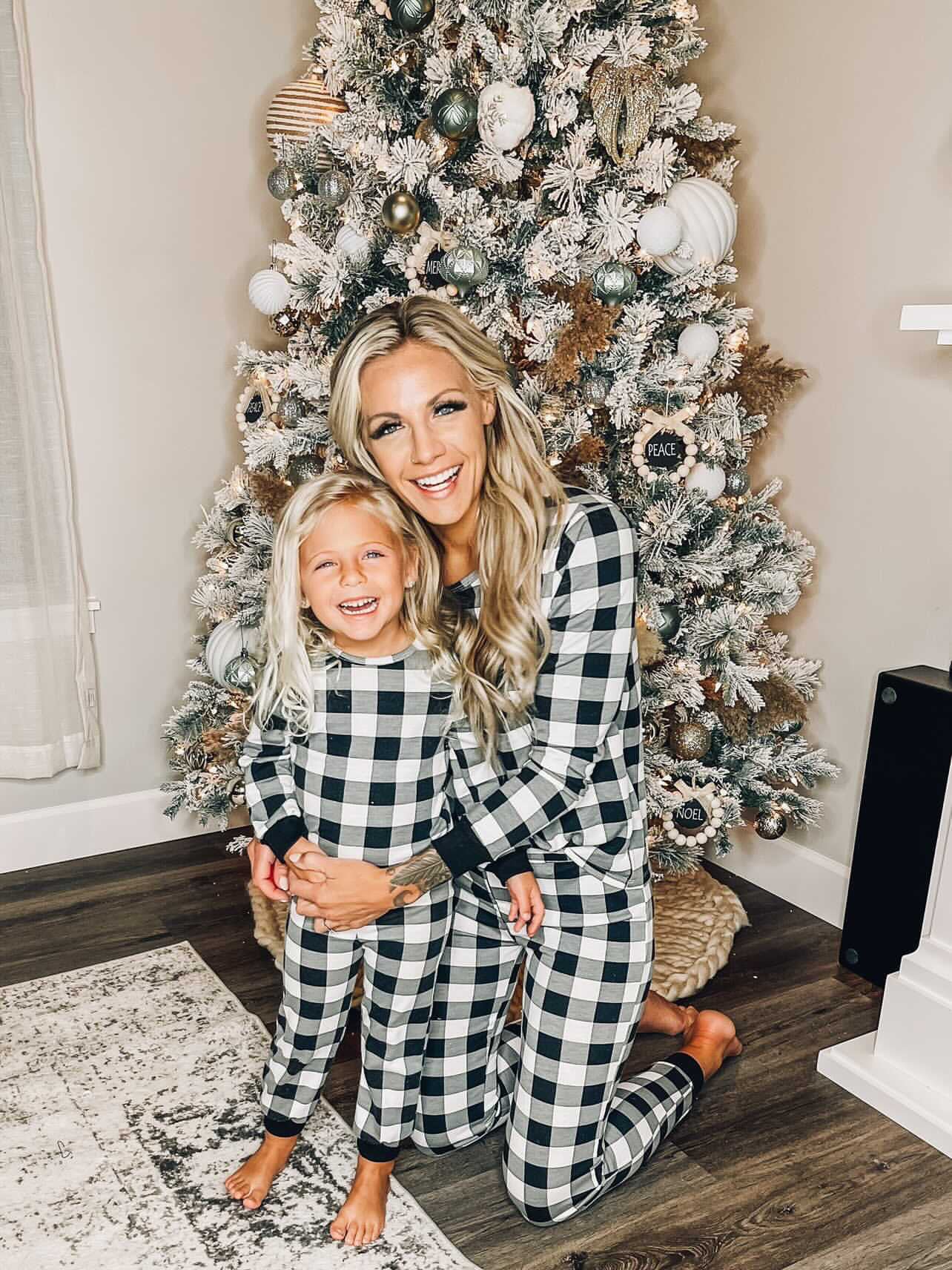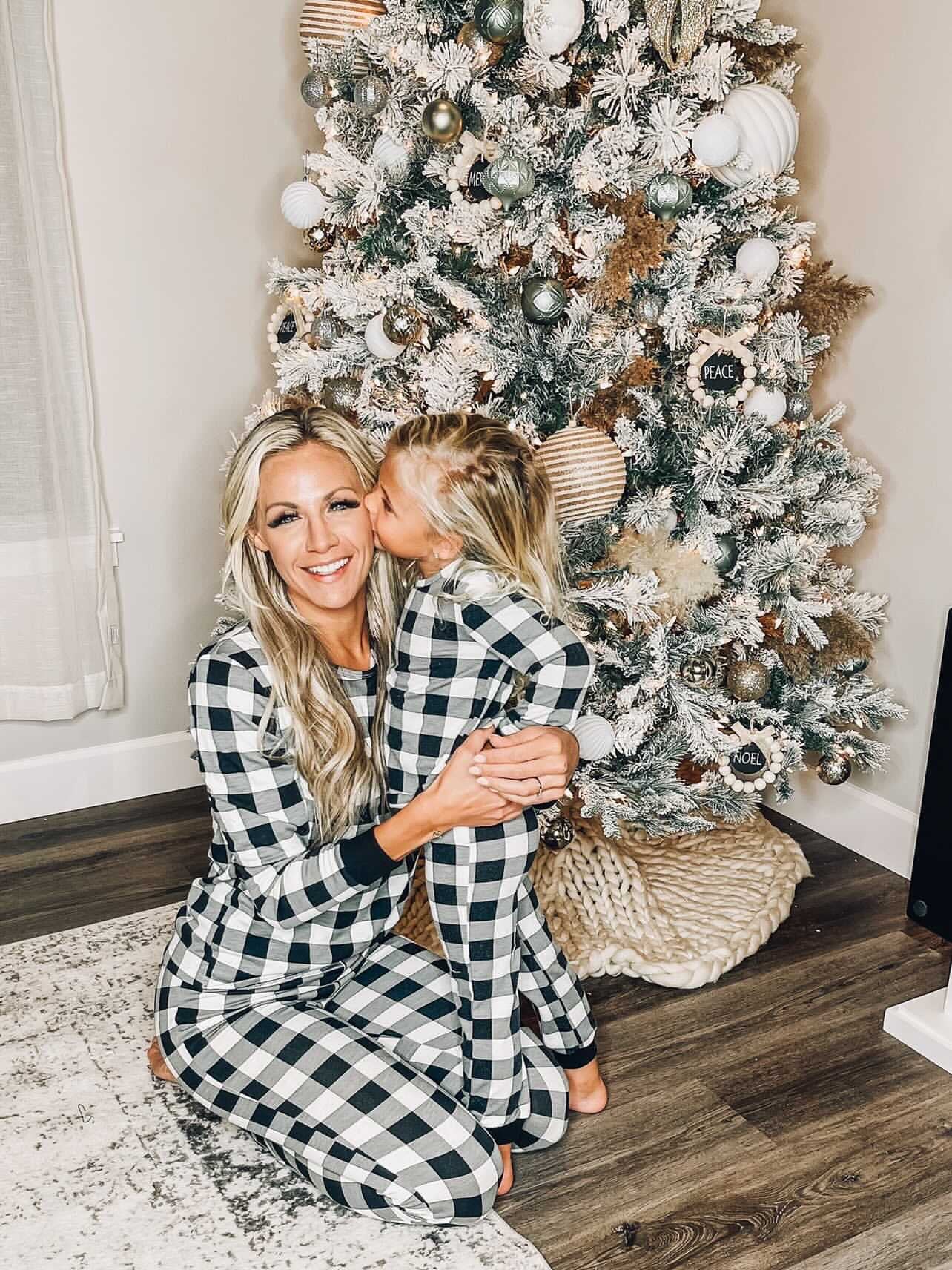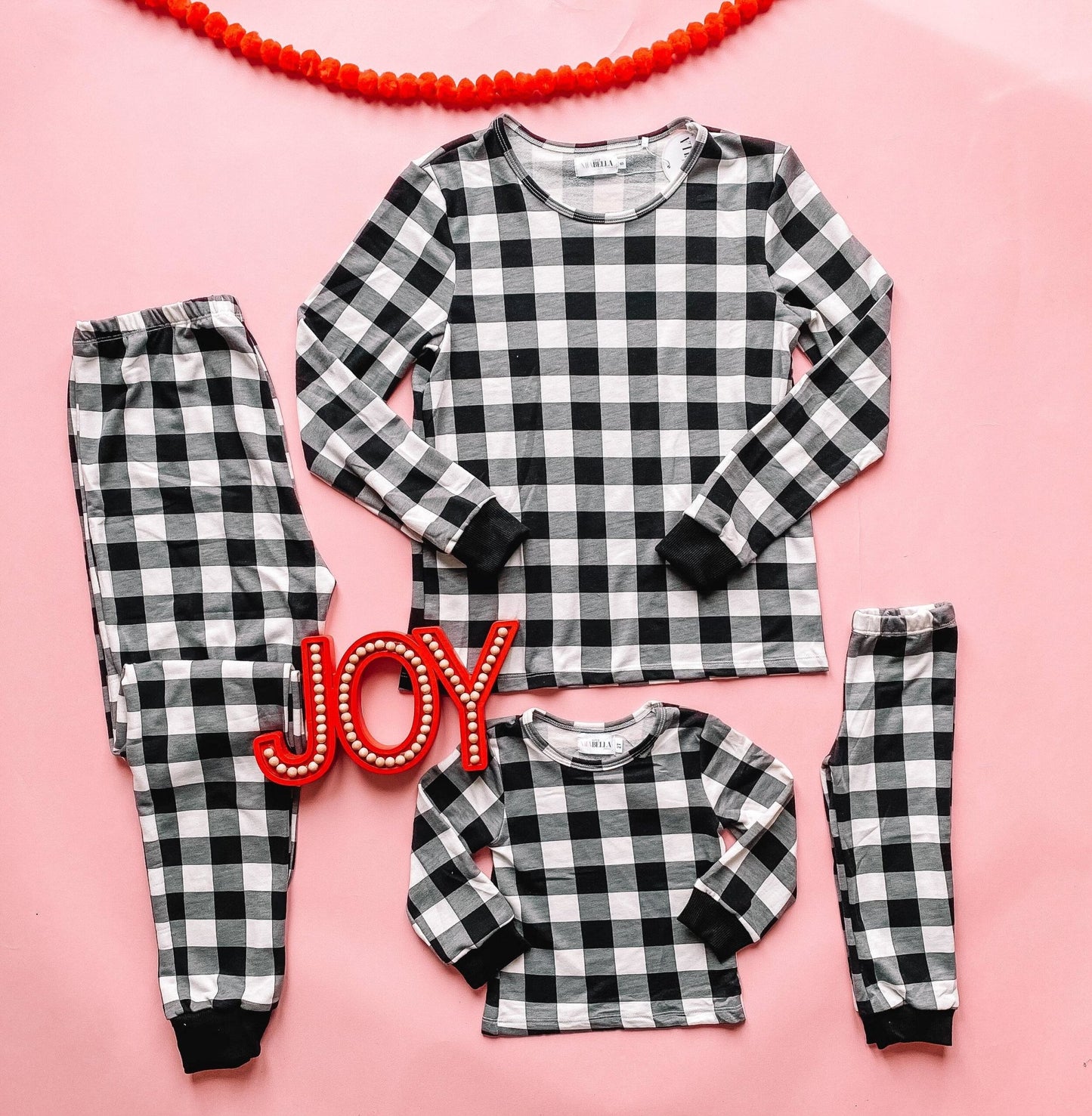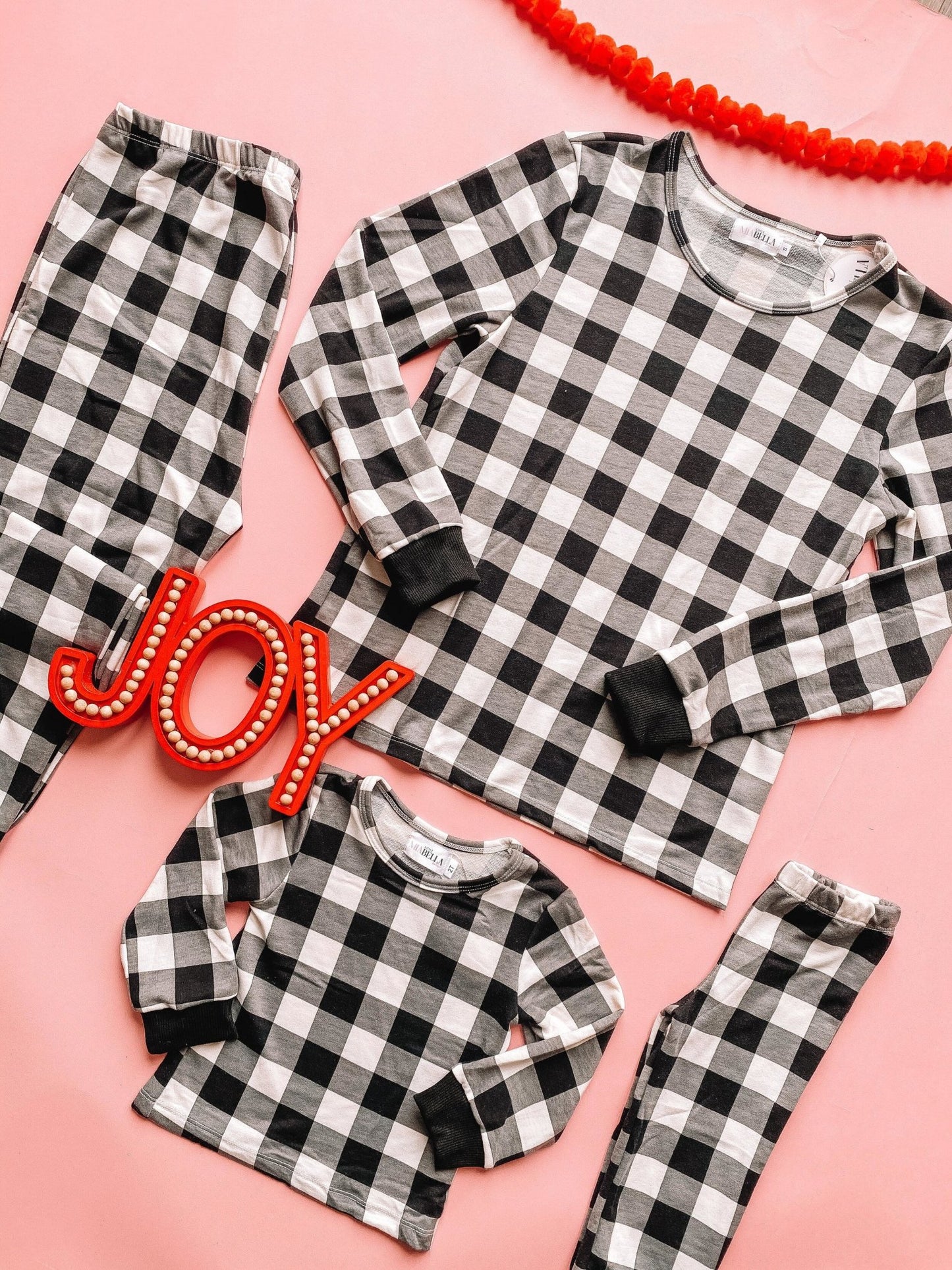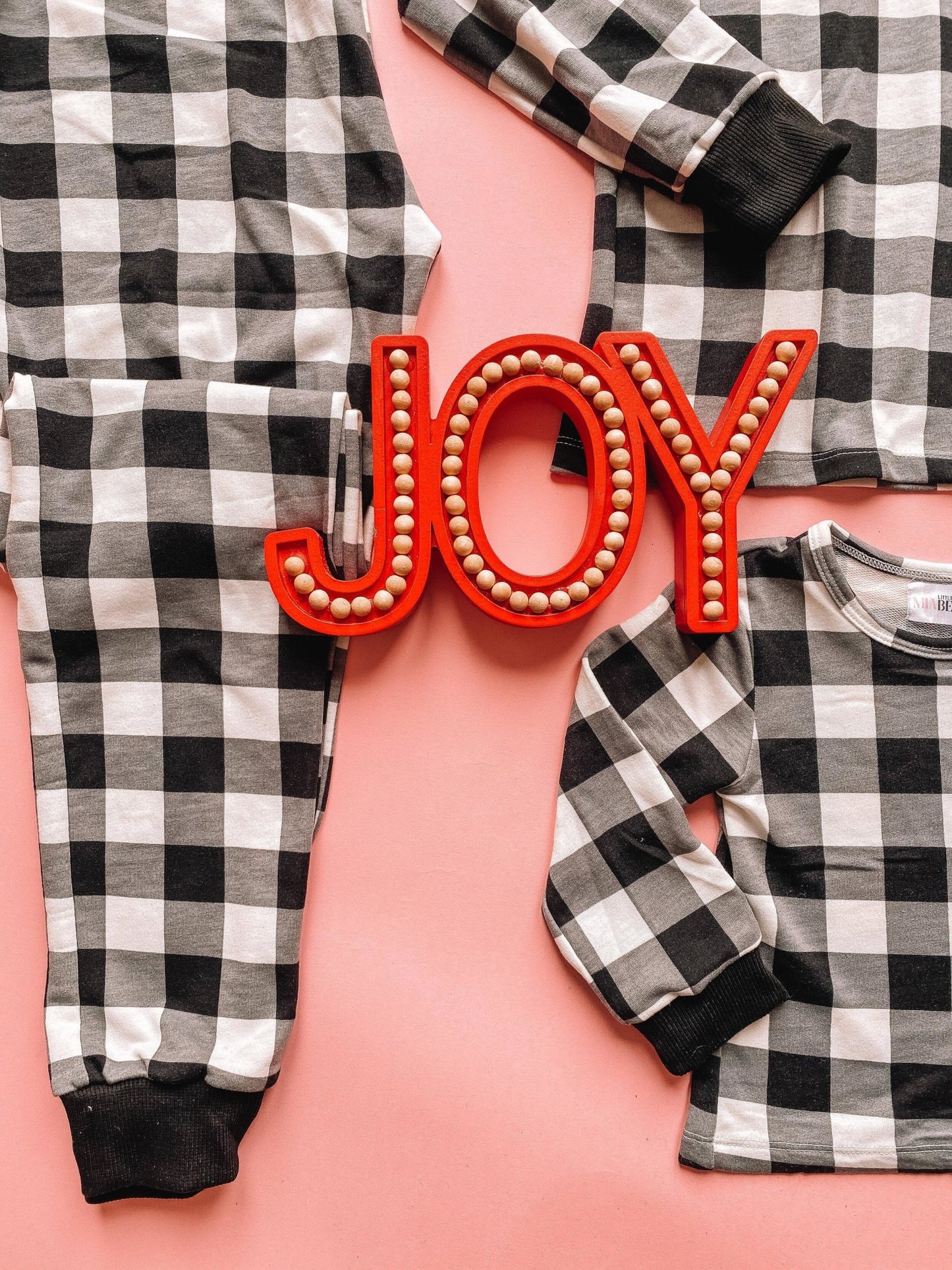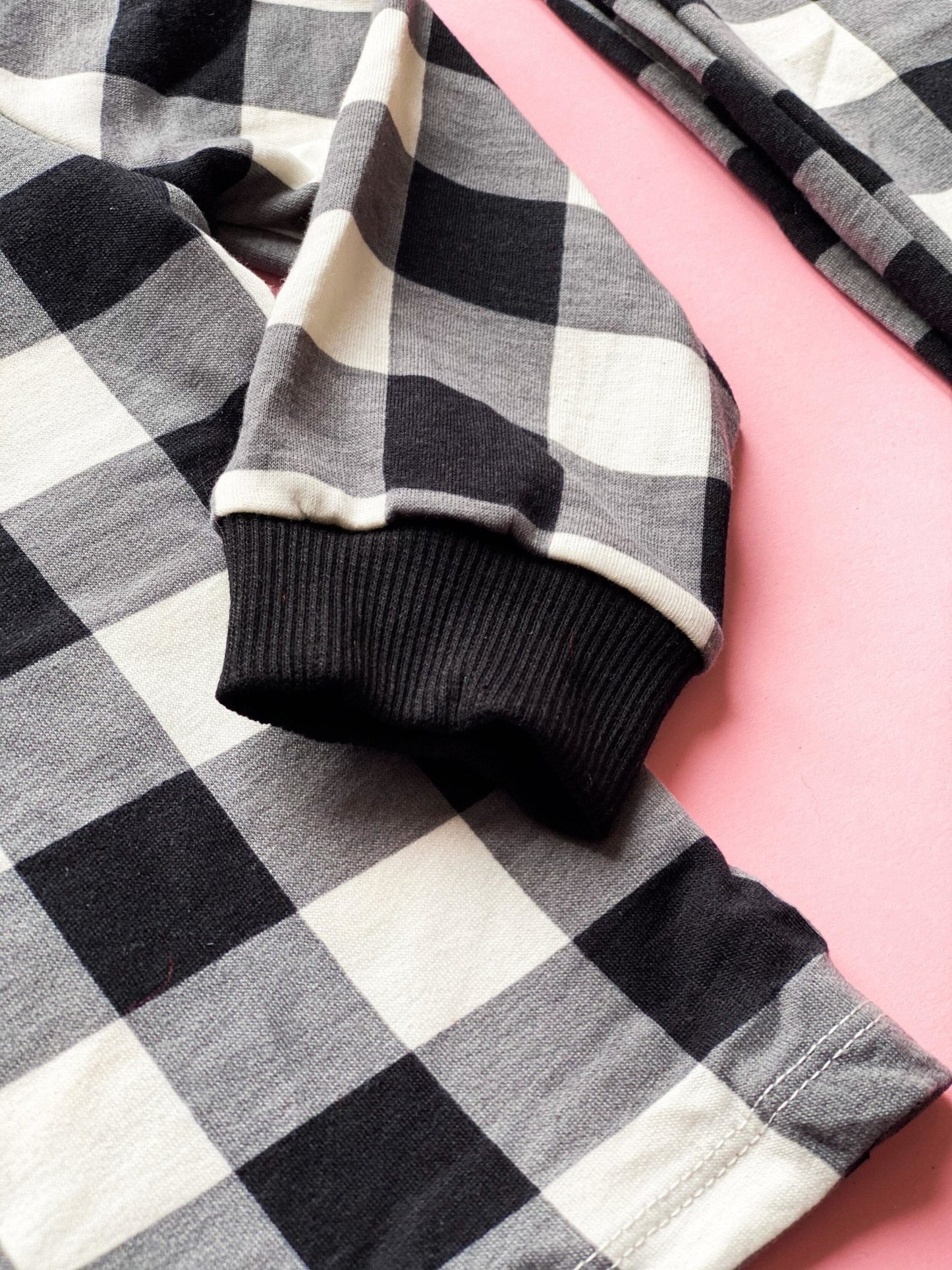 The holiday season is almost upon us, and we can hardly contain our excitement! It's the perfect time to make unforgettable memories with your loved ones, and what better way to do that than by wearing matching mommy and me outfits or snuggling up in our cozy Holiday Family Pajamas ?

 

This Holiday Family Pajamas collection truly has something for everyone, from cute and casual to classic and timeless prints. Our personal favorite? The Holiday Family Pajamas that are simply perfect for the whole family. Just remember to keep all your siblings in mind when placing your order!

 

Not only are these Holiday pajamas absolutely adorable, but they're also a fantastic opportunity to connect with your family in a whole new way. There's nothing quite like twinning with your little one, or even better, with your entire family and creating memories that will last a lifetime.

 

 So this Holiday season, why not add a little extra sparkle to your celebrations with some matching mommy and me outfits or Holiday Family pajamas? We promise you won't regret it!