WELCOME- WE'RE SO GLAD YOU'RE HERE, REALLY!
THE LMB STORY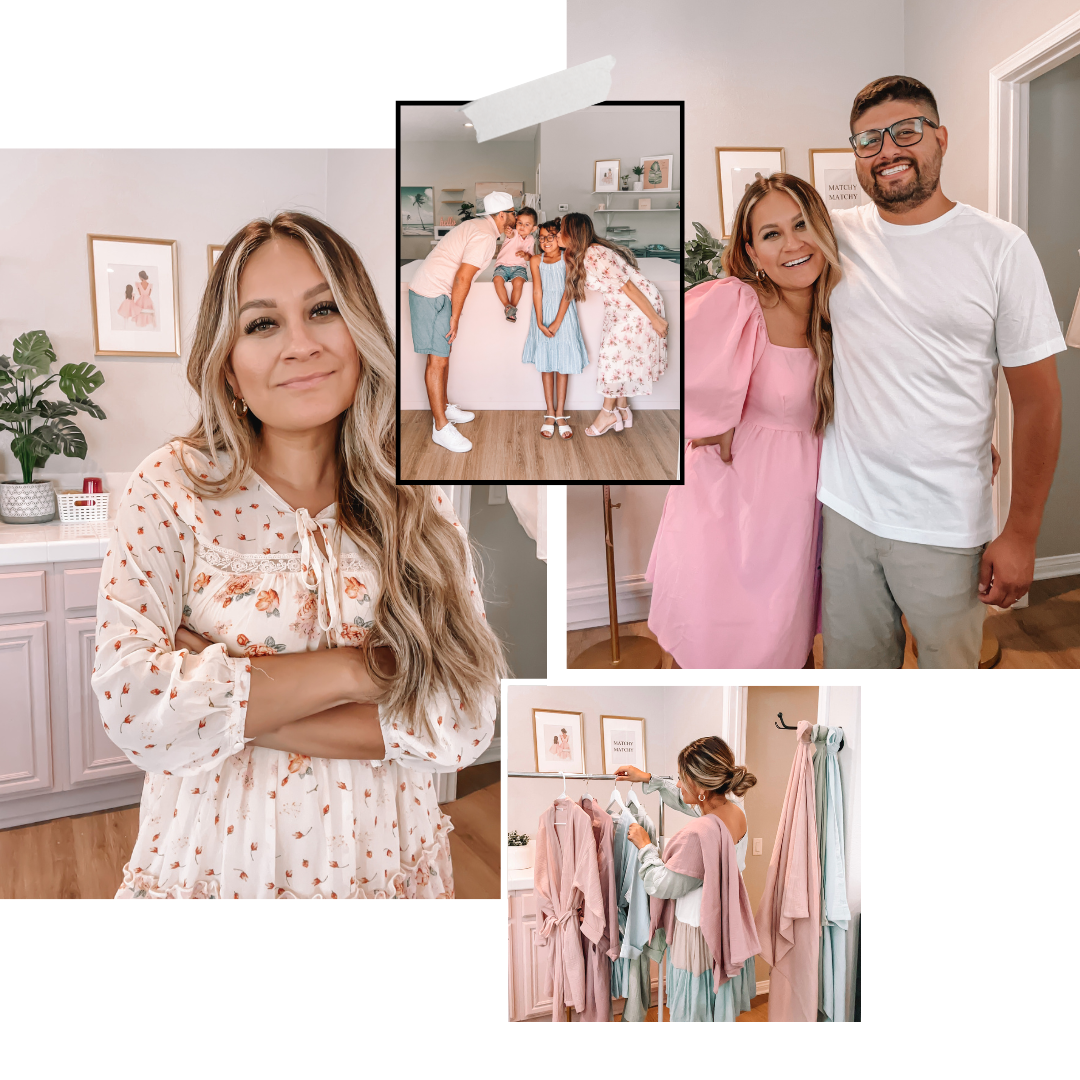 It's 2015, and we can't find matching outfits that aren't those long chevron maxi dresses. 
Remember those?
Well, chevron maxi dresses were going out of style, and I really wanted to join in the fun of wearing matching outfits with my daughter, who was just learning to walk. We couldn't believe that there weren't many options available for us to match. I wanted something practical for her but also something that fit my style. But we just couldn't find anything that spoke to us. Maybe we were a little naive, but we stopped searching to make it ourselves.
Little did we know, this was the start of Little Mia Bella.
We didn't really know what we were doing, but we were determined to make something that reflected our own style and that we both felt comfortable with since our daughter was still wearing diapers...
JUST WAIT, IT GETS BETTER.
We may not have been designers, but our passion for creating mommy and me matching outfits was fueled by our little girl's cuteness and our own creativity.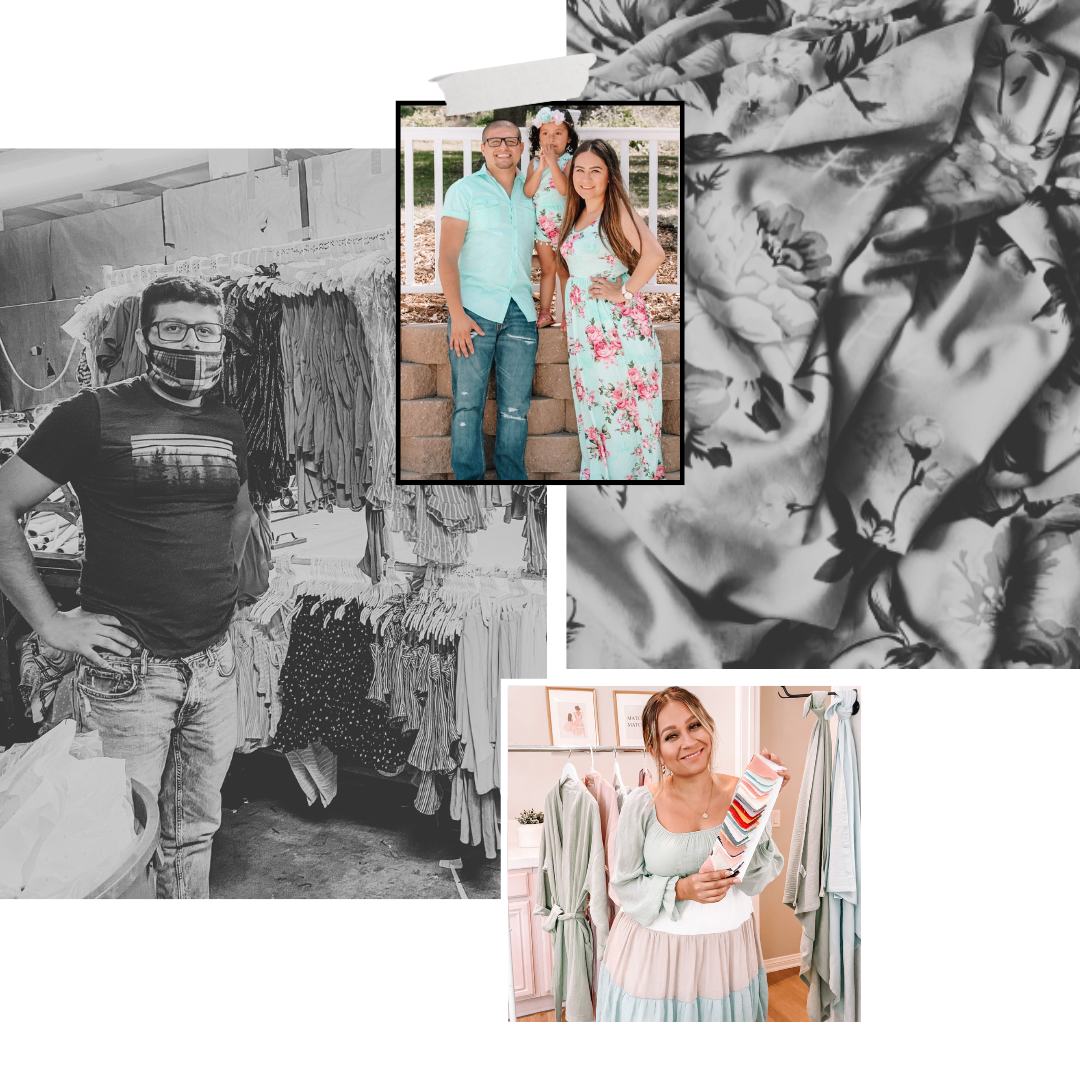 It all started with a light blue floral dress paired with a matching onesie that featured snaps between the legs to make diaper changes easy.
Hey, we're not designers but we held our breath and did it. Strange, but it turns out that our fear of failure made us make maxi dresses look so good. 
We started this brand in our apartment. We didn't have any third partners or production partners, just a husband and wife team who were eager, creative, and broke.
Even today- we never imagined that our passion project, insecurities and all would become our family's full-time jam!
We like to describe our clothing as the cutest, most creative, and fun mommy and me matching outfits. We want you to know who made it and what inspired it. It's important to us that our brand reflects our values of happiness, love, and positivity.
TOTAL AUTHENTICITY

We get it if you're skeptical about our clothing. Nowadays, it's fairly common to come across imitations and replicas, but we promise our chic and trendy style is pretty easy to spot once you become familiar with it. If you're into supporting originality, you'll be glad you fi.na.lly found us.

TURNING IDEAS INTO CLOTHING

We never really thought of ourselves as designers, but rather creators. Our main focus is on making unique matching outfits that showcase our creativity. Bringing our ideas to life is quite the adventure, but when we succeed, it feels like we've hit the jackpot!

MAKING MEMORIES

We're all about matching outfits here, but we're also big believers in living in the moment and enjoying the moments that come with it. Whether it's a family vacation, a big event, or simply spending time together, our outfits are like a souvenir of all those fantastic memories you'll never forget!
MEET THE HUSBAND AND WIFE TEAM BEHIND THE BRAND
We're Jose and Yotzelin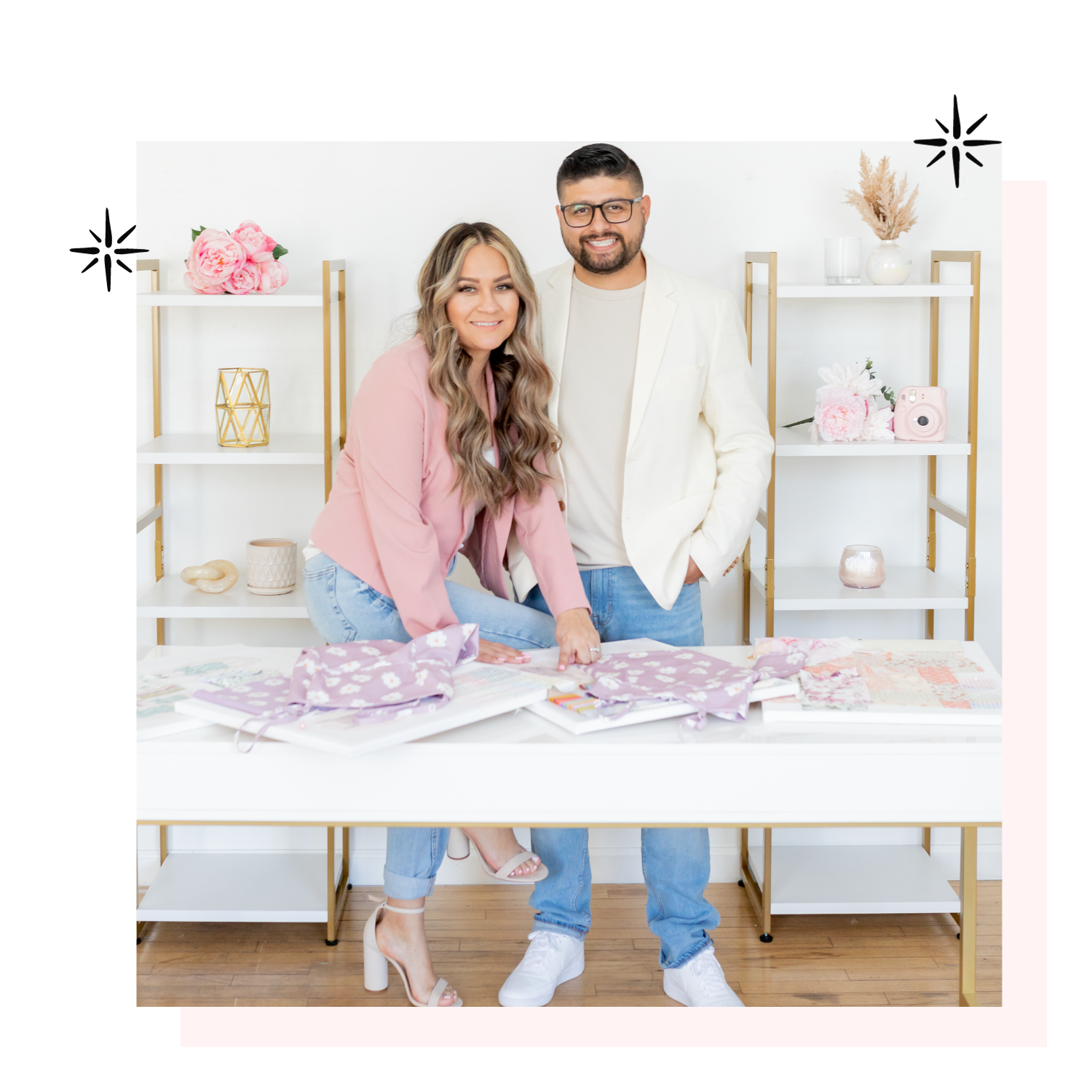 We are not really fashion designers; you can call us creators.
Like our girl Stella McCartney says, "I'm not a fashion designer. When I get up in the morning, number one I'm a mother and wife, and number two I design clothes. So the main thing I need to do is create". We couldn't have said it better ourselves!
We're creators who believe in chasing our creative passions, rocking matching outfits, and spending quality time with our little ones. Ohh and lowkey, we're pretty obsessed with tropical islands and cruise destinations too!
CO-FOUNDER, INTROVERT CEO

CO-FOUNDER, CFO
THE MILLION DOLLAR QUESTION:
HOW WE DO IT?
FROM IDEAS TO SWATCHES

We're big on brainstorming and visualizing- it's how we come up with our best ideas. Once we have a solid idea, we dive headfirst into sketching it out and refining it until it's exactly what we envisioned. And let us tell you, fabric choice is key! We go through all sorts of swatches until we find "the one". And of course, safety is always our top priority so we conduct tests to ensure its suitability. This whole process is seriously the most fun!

MARKINGS AND PATTERN

Details are everything! We're lucky to have a pro on our team for marking and pattern-making, which is like a blueprint for our clothing. This process right here can get pretty tedious, but we make it fun in the office. Honestly, it's probably the most challenging part of what we do, but we love a good challenge! You know what they say, the little details make all the difference.

PRODUCTION

We're in the final stage and fully committed to delivering a top-notch product. To help with mass production, we have two skilled production partners -one in the heart of the fashion industry in downtown Los Angeles and the other located overseas. Together, we work closely to bring our original designs to life and make them the best they can be. It's a team effort that we love! 
YOU'RE SUPPORTING A SMALL BUSINESS
Here's what that actually means
YOU'RE A BIG DEAL FOR US

Our focus is on you! We're all about genuine connections, not just transactions. Your trust means the world to us, and we never take it for granted. Yes, really!

TRULY ONE-OF-A-KIND

The clothing you see here are like that hidden gem you do not want to share. They're unlike anything you'll find at big chain stores simply because we design them!


SHIPS FROM OUR FAMILY TO YOURS

Literally. We treat every package like we're sending it to our own family! So you can trust that it's made and shipped with tons of TLC.
CONGRATS ON MAKING IT THIS FAR
A big thank you for supporting our small business. Your love and trust mean the world to us and we're seriously grateful for you!